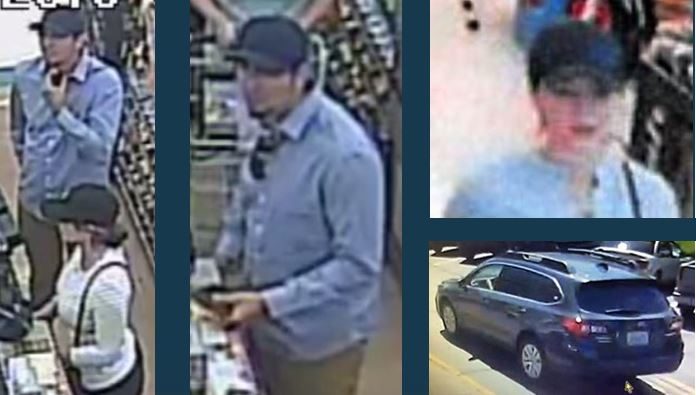 NORTH OGDEN, Utah, July 17, 2019 (Gephardt Daily) — North Ogden Police officials are asking for the public's help in identifying a man and woman caught on surveillance images.
"A vehicle they have been seen in is also shown and believe it is a Subaru," said a North Ogden Police tweet.
"If you have any information that might be helpful in identifying them, please contact Detective Sempsrott at 801-737-2203. Thank you."
The department shared no additional information regarding the case.