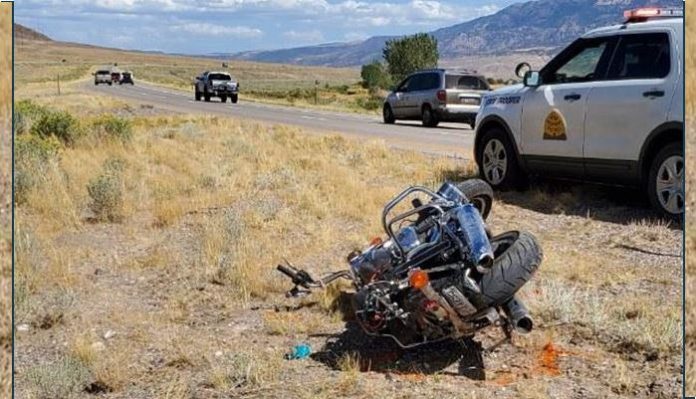 The deceased is 68-year-old Raymond J. Hutaff, from Hawaii.
The accident was reported at 12:50 p.m. Thursday on Interstate 70, west of Elsinore.
"An operator and his motorcycle were traveling east on I-70 near mile marker 28," a statement from the Utah Highway Patrol says.
"The wind was blowing hard, with gusts up to 20 to 30 MPH. The motorcycle and operator went off the left shoulder, over two delineator posts and into the median.
"The driver was fully ejected from the motorcycle and died on scene. The driver was wearing a helmet at the time of the crash. The deceased driver is Raymond J. Hutaff, age 68, from Kula, Hawaii."