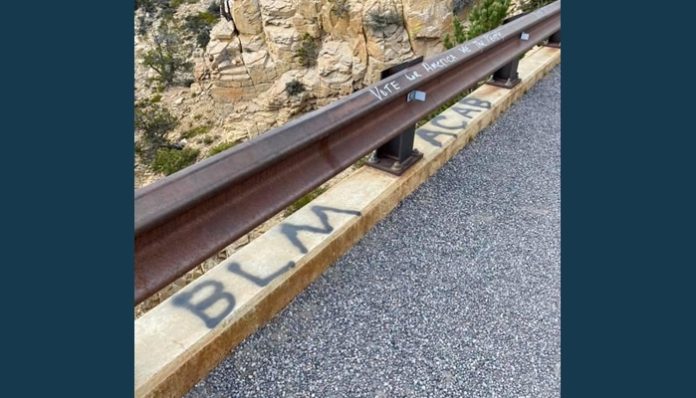 GARFIELD COUNTY, Utah, Sept. 23, 2020 (Gephardt Daily) — Authorities are searching for the suspect or suspects they say are responsible for graffiti found on Hell's Backbone bridge in Garfield County.
"Law enforcement officers from the the Dixie National Forest are investigating graffiti on the Hell's Backbone bridge after someone vandalized it Sept. 19," said a Facebook post from the U.S. Forest Service.
"The Dixie National Forest is encouraging anyone with information to reach out to us as we continue to investigate this incident."
Anyone that has information about the graffiti is asked to call the U.S. Forest Service on 435 965-3700 or send a direct message here.