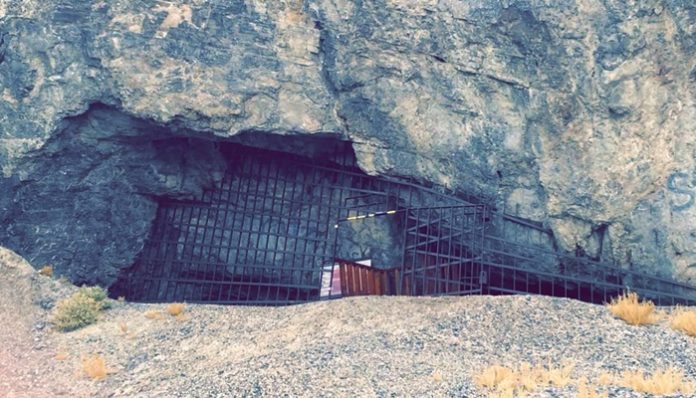 WENDOVER, Utah, May 13, 2019 (Gephardt Daily) — The Utah Division of Parks and Recreation is asking for the public's help in finding those responsible for a break in and thefts at the Danger Cave State Park Heritage Site.
A news release from Utah State Parks said the state park is one of the most significant archaeological sites in North America.
"The perpetrator(s) breached the gated and protected area located near Wendover and stole all contents; including educational artifacts, lighting, and safety equipment," the news release said.
"Site Archaeologist and Steward Ron Rood, discovered the incursion Saturday morning, May 11, when he came to the site to set up for a public tour."
The cave is well known for having been occupied by humans going back at least 11,000 years, the news release said. Excavations of the cave also helped set the timeline for all Great Basin archaeology. Danger Cave was listed on the National Register of Historic Places in 1966 and became a Utah State Park Heritage Area soon after.
Law enforcement officers are asking for the public's help in apprehending the perpetrators of the break in and theft. The incident occurred after 4 p.m. on Tuesday, May 7, and before 9 a.m., Saturday, May 11.
Anyone who may have seen anyone at the site during these times, or who has any information about the incident, is asked to contact Utah State Parks Heritage Resources Manager Justina Parsons-Bernstein at 801-538-7220.