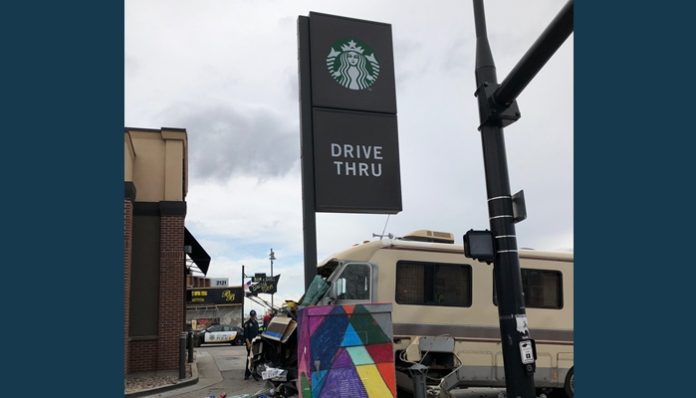 SALT LAKE CITY, Utah, April, 22, 2019 (Gephardt Daily) — Fire crews extricated a person after a crash involving a pickup truck and an RV outside a Salt Lake City Starbucks Monday afternoon.
The incident took place in the area of 2100 S. State St. just before 3 p.m., the Salt Lake City Fire Department Captain Adam Archuleta told Gephardt Daily.
"Three people total were injured and transported to local hospitals," Archuleta said. "Street lights are out and traffic will be affected."
Archuleta said details of the crash are still emerging but initial reports indicate the RV and a pickup truck were involved.
Two people in the RV, including the person that was extricated, had "significant injuries," Archuleta said, while a person in the pickup truck is in stable condition. All three were transported to area hospitals.
The Salt Lake City Police Department tweeted: "Due to a traffic accident, the light at 2100 S. State St. is out in all directions. Please avoid the area if possible."
There is also a gas leak in the area, officials said.
Gephardt Daily will have more on this developing story as information is made available.