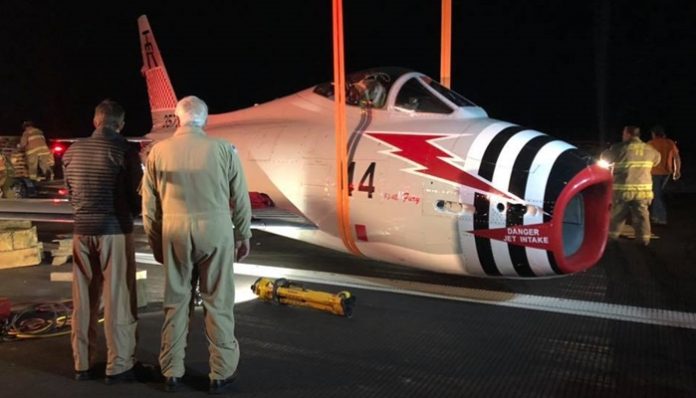 RICHFIELD, Utah, Nov. 14, 2019 (Gephardt Daily) — The pilot of a 1950s era fighter jet was forced to belly land at Richfield Municipal Airport Thursday afternoon.
A Facebook post from Richfield City Police said at approximately 4 p.m., two 1950s era fighter jets, a Russian MiG and a U.S. Navy Fury, were flown into the airport at 1615 S. Airport Rd.
"The pilot of the Fury failed to extend his gear and belly landed the plane," the post said.
No one was injured as a result of the incident.
"Fire crews are currently trying to remove the plane from the runway," the post said.