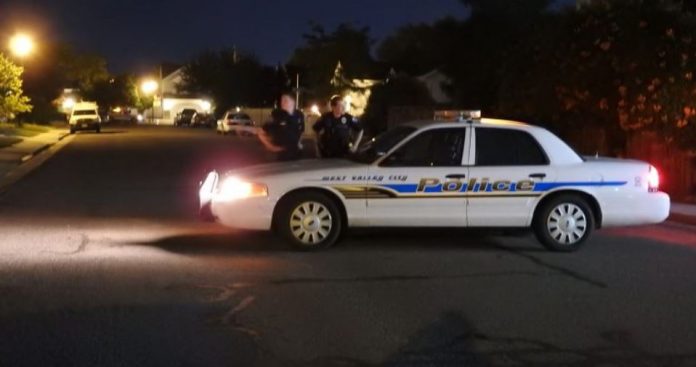 For an updated story, click here.
WEST VALLEY CITY, Utah, June 22, 2018 (Gephardt Daily) — A Herriman man has been booked into jail on attempted murder and burglary charges after the stabbing of a West Valley City man who told police his attacker was his landlord.
The man jailed is Manhdrake Dang, age 48, Sgt. Scott Arnold, West Valley City Police Department, told Gephardt Daily.
Arnold said the victim was rushed to the hospital, and it was not immediately clear whether he was identifying Dang as a current or former landlord.
The stabbing victim is in serious but stable condition.
Police were called to the scene, at 2059 W. Apple Farms Road, just after 3 a.m., Arnold said. The call, from a family member of the victim, was for a shot fired.
Police arrived to find the victim in the basement, with wounds to his head and arm. Arnold said it was later determined that the wounds were from a knife, not a gun.
Officers believe the suspect stabbed the victim, then fired a shot as he was leaving, but that bullet did not hit the victim.
Arnold also said there was no sign of forced entry, but he cannot confirm whether the intruder entered with a key or whether a door had been left unlocked.