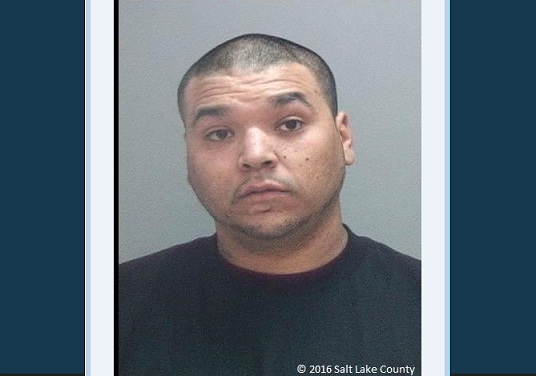 SALT LAKE CITY, Utah, April 18, 2016 (Gephardt Daily) — A suspect who escaped after leading officers on a high-speed chase Sunday morning didn't get far when he was arrested for trying to stiff the cab driver he hailed to avoid police.
Salt Lake City Police Lt. Andy Oblad told Gephardt Daily the incident started when officers from received a tip Sunday morning that Darnell Crawford, a man wanted in a connection to an April 9 hotel shooting, was at another hotel, in the area of 2200 W. North Temple.
When officers arrived, Crawford was sitting inside the same white Hyundai police said had been involved in the shooting. Crawford allegedly obtained the Hyundai by carjacking the vehicle's owner.
After noticing police, Crawford drove off and engaged officers in a high-speed chase that led up to the Utah State Capitol before officers lost sight of the man in the area of 200 N. Wall Street.
Police said about 30 minutes later they received a call from a cab driver who was having a problem with a man he gave a ride to and, and who was refusing to pay. The cab driver told officers the man called himself "Dizzle" and he had picked him up near the Capitol.
Police recognized his nickname as the same nickname Crawford uses, and took him into custody. Crawford was booked into the Salt Lake County Jail on failure to respond to a police officer, theft and drug possession.
The stolen Hyundai was later found on Hillside Avenue, just south of the Utah State Capitol.