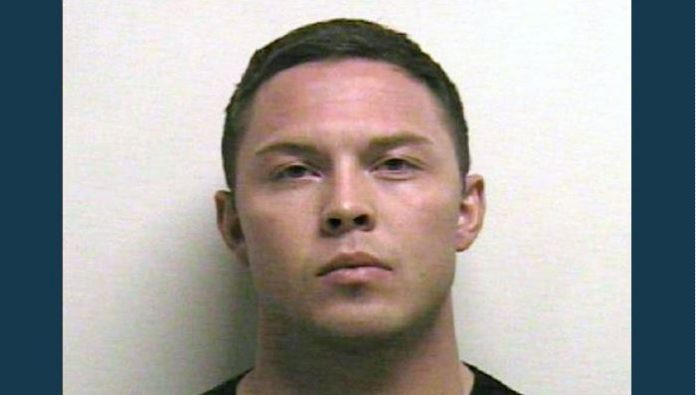 AMERICAN FORK, Utah, Sept. 22, 2017 (Gephardt Daily) — American Fork Police have arrested the victim's stepson in the beating death of Brandon Bourgeois.
According to AFPD Sgt. Josh Christensen, on Aug. 27, police responded to an assault in progress at a home in American Fork.
When officers arrived, they found 47-year-old Bourgeois unconscious, and standing over him was stepson Jace Zeeman, 27, whose hands were covered with blood.
Police ordered Zeeman to step away from the body, which he did after multiple requests. Medical crews found that Bourgeois was not breathing and had no pulse. They administered life-saving measures, and transported him to a local hospital.
Bourgeois had suffered multiple facial fractures, lacerations to his eye and forehead, various abrasions, and an anoxic brain injury. He remained on life support until Sept. 1, when his family discontinued it, and he died.
After being read his Miranda rights on the night of the attack, Zeeman said Bourgeois had been yelling at Zeeman's mother, who is Bourgeois' wife, and had been slamming her vehicle door, although she suffered no injuries.
"Zeeman said he stepped in between the two to calm the situation down," the probable cause statement says. "Zeeman said the victim struck Zeeman with his fist on or about the head, at which point, a fight unfolded between Zeeman, Zeeman's brother, and the victim.
"Zeeman admitted that during the course of the fight, he 'choked out' the victim. Two children were present at the residence during the incident, and were awake and aware of an altercation taking place."
The statement says that Zeeman has military training in hand-to-hand combat, and a history of domestic violence.
On Thursday, Zeeman was arrested and booked into Utah County Jail, where he faces a charge of manslaughter, a second-degree felony. Christensen said the Utah County Attorney's Office will screen this case for any other charges.