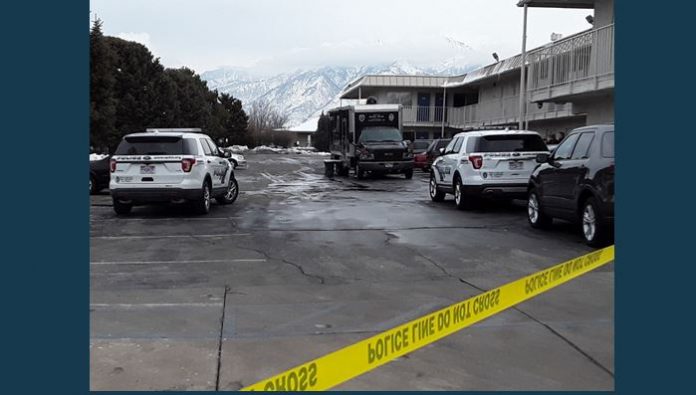 For an updated story, click here.
MIDVALE, Utah, Jan. 25, 2019 (Gephardt Daily) — Police are investigating the "suspicious death" of an infant Friday at a Midvale Motel 6.
Sgt. Melody Gray, Unified Police Department, said UPD officers were on the scene, at 7263 Catalpa St., on an unrelated matter at about 1:30 p.m., when they were alerted to a 911 call coming from Room 113 within the motel.
"The officers responded over to that room, where they found a 4-month-old male unresponsive on the bed," Gray said.
"Those officers attempted life-saving measures. Unified Fire arrived. They also attempted to revive this child, but unfortunately, the child is deceased, and never did become responsive."
Gray said the mother, father and another child were in the room. The father had called 911.
Any unexplained death of an infant is treated as suspicious, she said, "so we can determine what happened."
The parents' other child is fine, Gray said. At the time Gray spoke, detectives were seeking a warrant to enter the room and collect evidence, if there was any.
"In addition, the medical examiner's office will come out and their team, as well as their doctors, will look into this and come up with a determination as to cause of death," Gray said.
Gephardt Daily will have more information as it becomes available.