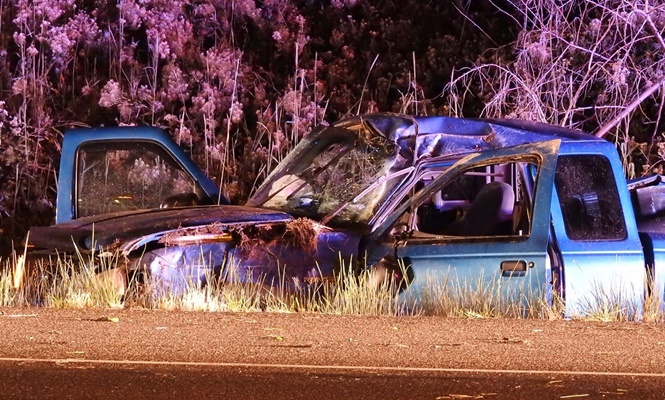 MURRAY, Utah, June 1, 2019 (Gephardt Daily) — A speeding truck rear-ended another vehicle in Murray late Saturday night, causing it to roll near 900 West and 5400 South about 9 p.m.
The driver who caused the accident took off, fleeing on foot before police could arrive.
Sgt. Jason Coons, Murray Police Department, said the two vehicles, a Toyota truck and a Ford Ranger, were eastbound on 5400 South. The Toyota was traveling at a high rate of speed "and made contact with the second vehicle and sent that vehicle into a rollover."
Sgt. Coons said although officers had no information as to where the driver had run off to, they did find identifying information inside the Toyota.
"But we're still trying to decide if that's the person who was driving the truck," he said.
It wasn't yet known why the driver ran away, but Coons said there was some evidence of alcohol use in the Toyota.
The two people in the Ford Ranger that rolled were transported to Intermountain Medical Center with minor injuries and will be OK, Coons said.