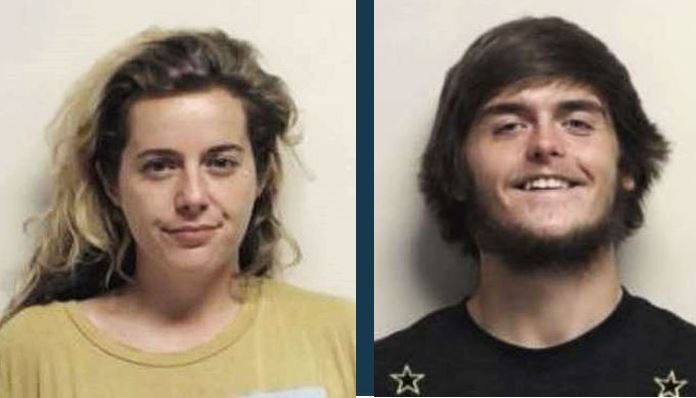 UTAH COUNTY, Utah, July 30, 2019 (Gephardt Daily) — Two Utah County suspects are in custody after the public tipped off officials to their identities.
"A man & woman are jailed after tipsters ID'd them from photos posted on FB last night seeking public input," says a tweet from Sgt. Spencer Cannon, Utah County Sheriff's Office. "Investigators located and arrested the suspects based on tips we received from citizens! We can't thank you enough!"
The public response was to a UCSO request for the man and woman allegedly involved with a vehicle burglary in Payson Canyon.
"Do you recognize the man and woman in this photo?" said an earlier tweet from Utah County Sheriff's Office Monday evening. "They are suspects in a vehicle burglary at Maple Lake Campground in Payson Canyon. Cards stolen were used later that day at Sportsman's Warehouse in Provo."
The suspects arrested Tuesday are Brittny Lynn Peterson, 33, of Salem, and Christian James Swafford, 19, of Provo. Each faces a preliminary charge of theft and unlawful use of a financial transaction card. Bail for each was set at $5,000.
Utah County Sheriff's officials are searching for a man and woman allegedly involved with a vehicle burglary in Payson Canyon. Photo Courtesy: UCSO