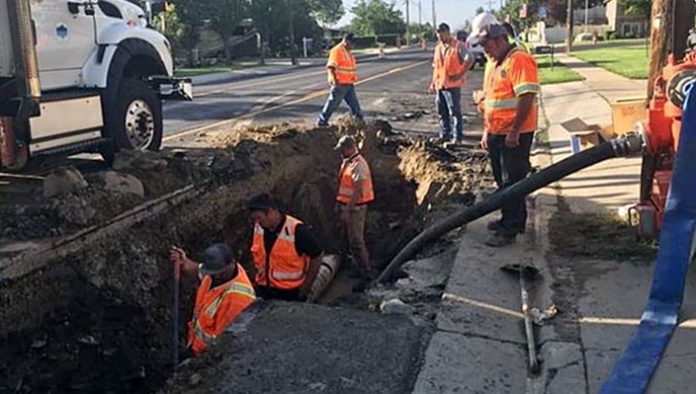 CENTERVILLE, Utah, July 12, 2019 (Gephardt Daily) — Repair crews are back near the scene of water main leak that was fixed on Thursday in Centerville.
"Unfortunately, it seems another water leak has been detected in the same pipeline which was repaired last night," a Friday statement from the Centerville Police Department says.
"The break is just a hundred or so feet north of the repair at 1400 N. Main St., which was completed late last night. Residences between Main Street and 400 West and from 1300 North to 1500 North may experience water outage."
Restored water may look different, the statement said.
"Remember that when the water line has been restored water may have a cloudy appearance, in which case simply flush the water in your home using an outside tap or a bathtub.
"If this seems like déjà vu … well it is!"
Update: The Centerville Police Department tweeted at 3:39 p.m. that the work was complete.