SALT LAKE CITY, Utah, Nov. 17, 2023 (Gephardt Daily) — If the name of the British-Irish playwright Martin McDonagh rings a bell, that may be because he's also a renowned filmmaker. McDonagh has received Oscar nominations for writing and directing "In Bruges" and "Three Billboards Outside Ebbing, Missouri," and he wrote, directed, and co-produced the brilliant 2022 dark tragi-comedy "The Banshees of Inisherin," which was nominated for nine Academy Awards and won three.
But let's rewind. "The Beauty Queen of Leenane," which is being produced by Hart Theater Company at Lightree Studios in Salt Lake City through Sunday, was McDonagh's first play, written in 1996 in one week when he was just shy of 26 years old.
Separated into two trilogies, McDonagh's first six plays are located in and around County Galway, where he spent his holidays as a child. The first trilogy is set in Leenane, a small village on the west coast of Ireland.
The play premiered in Galway, then toured Ireland before having successful runs in London's West End, Off-Broadway and on Broadway. It was nominated for a Laurence Olivier Award for Best Play for the London production, and the 1998 Broadway production was nominated for six Tony Awards, winning four, for Best Leading Actress in a Play, Best Featured Actor in a Play, Best Featured Actress in a Play, and Best Direction of a Play.
"The Beauty Queen of Leenane" tells the darkly comic tale of Maureen Folan, a lonely 40-year-old woman, and Mag, her mother, who is in equal parts needy and cunning, and whose interference in Maureen's first and possibly final chance of a loving relationship sets in motion a train of events that lurches uncomfortably towards the play's terrifying dénouement. Maureen, who left a job and life on her own in London for reasons we later find out, has been taking care of her mother for years, but to some extent, Mag is also caretaking her daughter. They have that absolute familiarity that is only present with a close family member, and there is a careless viciousness between them that comes with having spent too much time with one other person with no accountability from others, where love and hate are inexorably intertwined.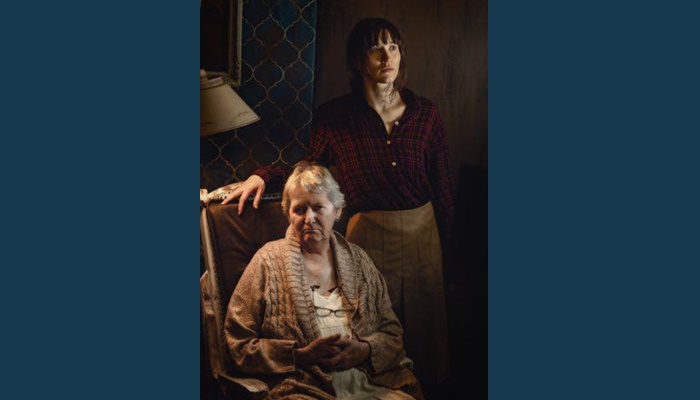 Two young men bring a breath of fresh air into Maureen's lonely existence — Pato Dooley, a construction worker who lives primarily in London, and his truculent, seemingly directionless younger brother, Ray, who is obsessed with bikini clad beauties in Australian soaps and likes the idea of moving to north west England because "they have a lot more drugs in Manchester. Supposedly, anyways." He is also fixated on a lost ball that fell into the Foley's yard when he was a child and was never returned to him.
McDonagh's plays and films are hard to describe and even harder to place into a genre; they are layered with comedy, glittering melancholy, and violence, all baked so densely together that they become virtually inseparable. "The Beauty Queen of Leenane" is in equal parts beautiful and feral; much like rural Ireland itself. The land is romantic but savage, making it hard to survive, and economic survival often lies elsewhere, in the faraway lands of England and America, which the characters talk about in an abstract sense, almost as if they are fictional. Mag, at one point, says "in America it does be more sunny nowadays," as if the weather here in the massive U.S. is the same throughout the country, as it would be in Ireland.
This play is Hart Theater Company's first non-musical, but nicely fits its mission to produce fully-mounted musical productions as well as original works written by local artists, and lesser-known plays and musicals that are not commonly staged in the Beehive State. The company is now in its second season; and it scores big with this show by bringing in some of the best of Utah's theater talent. A play like this really takes a director and cast that understand that while this seems to be a kitchen sink drama, it's also a gritty horror story, and aren't afraid to dig in and get their hands and hearts a little dirty. In this case, the cast is led by visionary director and playwright Morag Shepherd, who grew up in Scotland and England.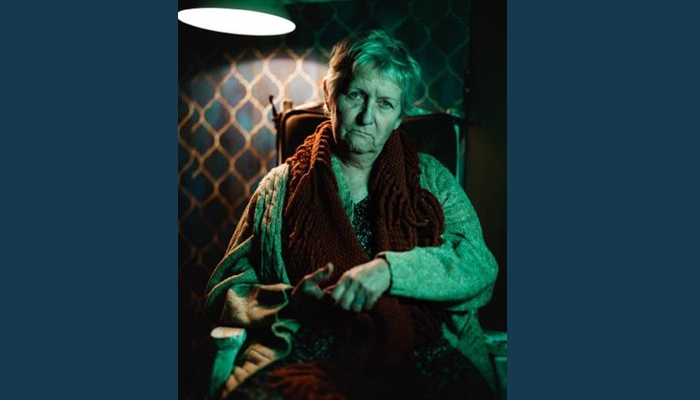 Shepherd is a director that always brings out the very best in her actors, and this show is no exception. She's assembled an excellent cast here; all four have an excellent command of the language in what is not an easy script. Anne Louise Brings (Maureen) and Vicki Pugmire (Mag) are both actresses that have great range and depth, and it's fascinating to watch them together. Brings flits about like a tetchy bird in a cage in their scrappy, cramped living space, pecking at her mother incessantly and sometimes brutally. She beautifully and subtly depicts her character's sense of being imprisoned; she has a tic that she repeats a few times where she seemingly unconsciously bangs her fists against the walls of her home.
And Pugmire depicts a Mag who is obsessed with the little things, because that's all she has. Her life consists of waiting to watch the news on the telly, emptying her bed pan in the kitchen sink, and asking Maureen, as well as visitors to their home, to make her tea and porridge. But she is spiky too, and somehow larger than life. In this stifling world, small objects like a letter that's been hand-delivered loom large and cause huge schisms between mother and daughter. We watch the minor details of their lives be repeated over and over, but that's also kind of the point of the plot; in a way, it's designed to ultimately take us nowhere.
The performances from Tyson Baker as Pato Dooley and Jordan Briggs as Ray Dooley are equally mesmerizing. Baker is a subtle actor who totally embodies his characters; one of my favorite scenes was when he sits on the flight of steps stage right and delivers a shy, tender monologue which is the letter he writes to Maureen. And Briggs is a fine actor, depicting so perfectly a young Irish layabout with his shiny tracksuit, small glittering earrings, mussed, spiked hair and drawly, half-understandable brogue, that I had to re-read his bio to figure out if he is actually Celtic (he's not.)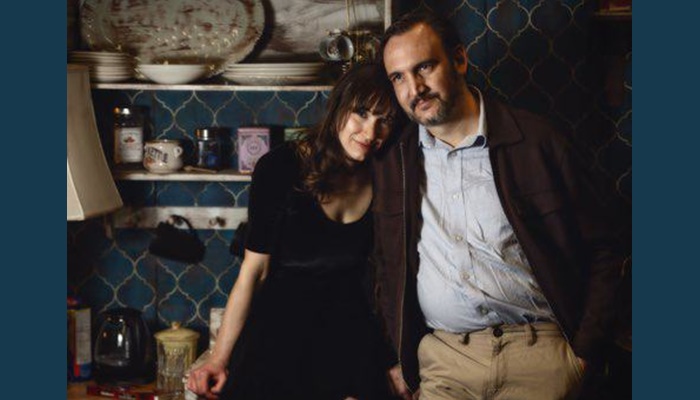 The production values are simple but work well and serve to highlight the brilliant work going on on stage. The set design, by Chase Ramsey, depicts a living room that is dilapidated in an almost exaggerated way; it is grubby, deconstructed, giving a feeling that everything, including the characters, is falling apart. The costumes too, by company co-founder Emily Wells, are mostly disheveled, and reminded me a little of growing up in rural England as I did. Brings wears layers of sweaters and Wellington boots in the first scenes, so when she transforms into the Beauty Queen of Leenane (Pato gives her that title) it's an even more dramatic metamorphosis, though she still seems like a beautiful bird with broken wings. The two gents bring a much-needed panache to the cottage in slightly smarter clothes, suggesting a world bigger than those four walls. The lighting design, by Kyle Esposito, and sound design, also by Shepherd, serve the production well but aren't fussy in the slightest. The dialect coaching, by Paul McGrew, is stellar. If you came to see the show and were not familiar with the actors, you would absolutely think they were all from the Emerald Isle.
There are only four more chances to see the show, at Lightree Studios, which is at 740 W. 1700 South; Friday and Saturday at 7:30 p.m. and Sunday at 2 p.m. and 6 p.m. For tickets click here.
"The Beauty Queen of Leenane" will stay with you; it's a uniquely Irish play in that it's about the slow erosion of the country's identity; the language, the culture and the people. But there are also universal themes that keep the piece feeling utterly relevant despite the fact that it's more than 25 years old; the isolation of Maureen and Mag reminds us of the darkest days of the COVID-19 pandemic, and we can all identify with that feeling that the place we grew up in is stifling us; there's always another Emerald City lying just beyond our grasp that might make all our dreams come true.