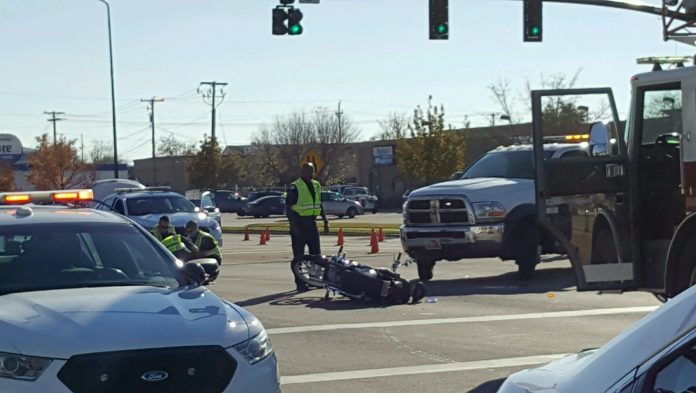 OGDEN, Utah, Nov. 4, 2016 (Gephardt Daily) — A 58-year-old man who died after his motorcycle collided with a school bus at the intersection of 31st Street and Wall Avenue on Thursday has been identified.
He has been identified as Bruce Hansen, of Ogden.
According to a news release on Ogden Police Department's Facebook page, the crash occurred shortly before 2:18 p.m., when the motorcyclist was traveling north on Wall Avenue and the school bus turned left directly in front of him, causing him to lose control of the motorcycle. Both the man and the motorcycle collided with the bus.
Hansen was transported from the scene to a local hospital, where he died of his injuries.
The 30-year-old female driver of the bus, who is not being identified, was not injured in the crash.
The ongoing investigation will be conducted by the Ogden Police Department's Traffic Division.
Wall Avenue was closed to traffic, and drivers were advised to avoid the area.