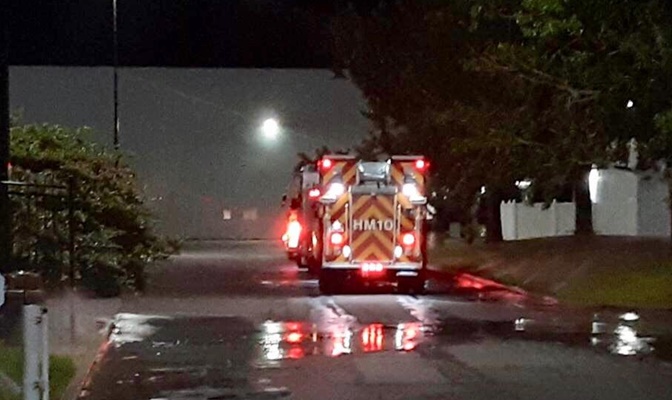 SALT LAKE CITY, Utah, June 12, 2019 (Gephardt Daily) — Hazmat crews responded to an ammonia leak at a Salt Lake City wholesale food distributor just before 12:30 a.m. Wednesday.
The Nicholas and Company building, at 5520 Harold Gatty Drive, has been evacuated, and crews are checking for the source of the leak.
"It appears to be a refrigeration problem," Salt Lake City Fire Department Capt. Tony Stowe told Gephardt Daily. "It's mostly contained in the building, and there is no danger to the general public."
He said no injuries have resulted from the ammonia leak.
Stowe characterized the problem as a "maintenance issue" and said the hazardous materials team and other fire crews may be on site for several hours investigating and resolving the situation.
Gephardt Daily will update this developing story as more information becomes available.