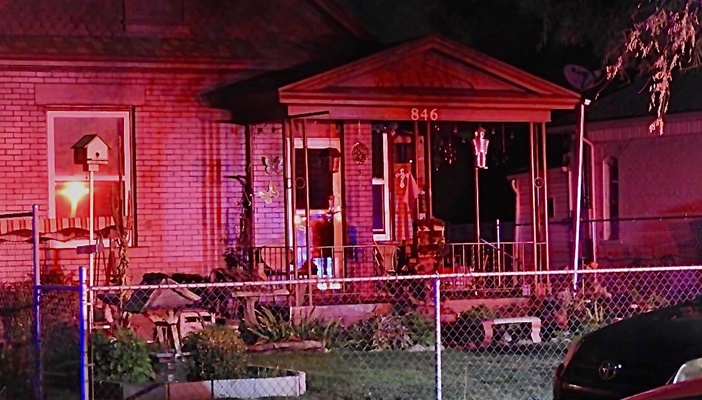 SALT LAKE CITY, Utah, Sept. 28, 2019 (Gephardt Daily) — Fire crews responded to a residential fire late Friday night and arrived to find flames coming from the attic of the home.
Capt. Jeffrey Vaughn, with the Salt Lake City Fire Department, said insulation was burning, and an approximately 5-foot section of the attic was on fire.
The home, at 846 W. 300 North, is only a couple blocks away from Fire Station No.2, so it only took about three minutes to arrive on scene.
"We were able to quickly reach the house, open up the ceiling and put the fire out. And we were able to do that with minimal damage, because we got here and located the fire so quickly," Vaughn said.
He wasn't sure how many people live in the home, but said fire crews had met two of the occupants.
"Normally, the residents would be able to stay in the home, but we pulled the electrical and the gas, and we want to investigate a little further," he said, so the family will be displaced overnight.
Vaughn was able to give only a rough estimate of the amount of damage caused by the fire.
"They recently had solar panels installed on the roof, so the damage could be anywhere between $10,000 and $50,000, depending on if the solar panels were damaged — the solar is a lot more expensive," he said.
One thing Vaughn wanted to emphasize was that the home has working smoke detectors.
"Smoke detectors save lives," he said. "The smoke detectors alerted the residents, and they quickly evacuated and called the fire department."
Vaughn said the fire was under control within 10-15 minutes, and with checking for hot spots and cleanup, crews were finished within about an hour.