SAN JUAN COUNTY, Utah, March 13, 2016 (Gephardt Daily) — A Salt Lake City man died Saturday after a fall from a rock climbing area in Southern Utah.
Sheriff Rick Eldredge, with the San Juan Co. Sheriff's Department, identified the man as Mark Davis, 50. Davis was rappelling in Beef Basin Canyon at 7 p.m. Saturday when he fell due to what is being described as an equipment failure.
Davis fell about 20 feet, officials say, and he suffered major head trauma. He was not wearing protective head gear.
Search-and-rescue crews and a medical helicopter were dispatched to the scene, but Davis had died from his injuries before help arrived.
The incident and the nature of the equipment failure are still under investigation.
A Facebook post by Channing Lowe, a film instructor at Salt Lake Community College, identified Davis as a colleague. A Mark Davis is listed on the SLCC Website as an assistant professor in the School of Arts, Communication & Media.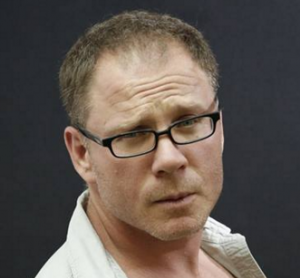 "Our awesome friend Mark Davis was involved in a fatal accident in Moab last night," Lowe's post read.
"This is a tragedy that is hitting those who know him. He has been an amazing teacher, friend, climber, filmmaker, and so many other things. He will be greatly missed."
People responding to Lowe's Facebook post reacted with shock and grief.
"The SLCC film program won't be entirely the same without him, and the world will be a little less bright without his humor and compassion," one poster said.
"I am so sorry for the loss of your friend and also the friend of many in the local film community and the SLCC film community," another person posted. "The loss is deeply felt."