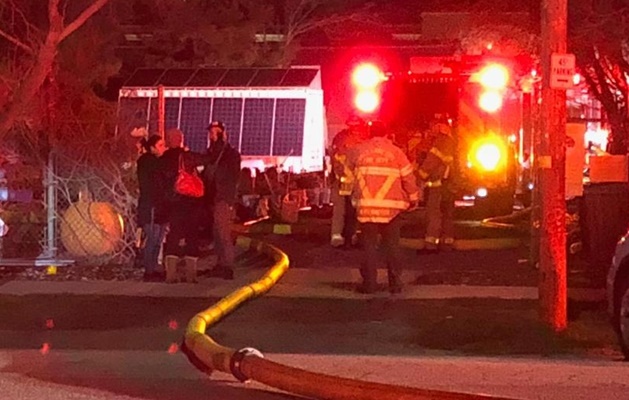 SALT LAKE CITY, Utah, March 24, 2019 (Gephardt Daily) — Fire crews were called to a commercial structure fire Sunday night at the Community Garden Center near downtown Salt Lake City.
Capt. Tony Stowe, Salt Lake City Fire Department, said the call reporting a fire near 600 West and 100 South came in at 9:59 p.m.
The blaze was in two side-by-side large metal containers that had been converted into storage sheds that also contain a small kitchen.
Stowe said firefighters had things under control within about 25 minutes.
Crews were completing an interior search at 10:40 p.m., and Stowe said no injuries had been reported.
The origin and cause of the fire are under investigation.