SALT LAKE CITY, Utah, June 26, 2017 (Gephardt Daily) –The last of two men who were being sought in the "takeover-style" armed robbery of a Quizno's sandwich shop is in custody.
That suspect, identified by police as Matthew Dean Forrest, 33, was arrested Monday. Already in custody was Cody Shane Durrant, 36, from Kearns.
The robbery occurred just after 6:05 p.m. June 20, when two men and a woman entered the shop at 1775 S. 4130 West and locked the door behind them.
SLCPD Detective Greg Wilking said in a news conference the next day that two employees were in the store, one at the front counter and one toward the back.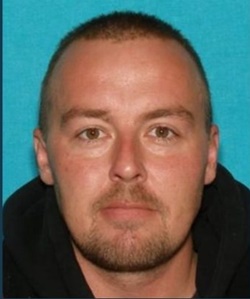 "Two guns were produced by the suspects," Wilking said. "Two suspects tried to enter the back room of the Quizno's, an employee in that back room was barricading the door, preventing them from coming in, then produced a weapon and fired shots. The female suspect was struck, and she was left behind at the scene by the other two suspects, who fled."
Police have not released the name of the female suspect who was shot.
Wilking said the employee who shot around the door at the suspect was carrying the weapon with her.
The suspects did not fire any shots in the course of the incident, but did leave the store with an undisclosed amount of cash.
Wilking said this was an "extreme type of robbery," very different from someone just walking in and producing a note or a gun or knife.
"A takeover robbery is much more dangerous for everybody involved," he said.