SALT LAKE CITY, Utah, Feb. 4, 2023 (Gephardt Daily) — One of two suspects wanted after Thursday's fatal stabbing at the Palmer Court apartments has been arrested.
The Salt Lake City Police Department announced the arrest of 26-year-old Ivy Chase Grant, who is charged with one count of obstruction of justice related to the murder of 34-year-old Charles Alires.
This investigation started at 3:43 p.m. Thursday when dispatch got a call about a stabbing at the Palmer Court apartments, at 999 S. Main St.
Responding officers found Alires in critical condition. Officers performed medical aid and requested further assistance from the Salt Lake City Fire Department and Gold Cross Ambulance. Alires died on scene.
A GoFundMe account that says it is raising money for Alires' burial costs can be found here.
Friday Arrest
On Friday, members of the Salt Lake City Police Department's SWAT Team and Violent Criminal Apprehension Team (VCAT), working with the SLCPD Homicide Squad, located Grant at a residence near 300 East and Kensington Avenue. Officers took Grant into custody.
Members from the SLCPD's Crime Lab, along with detectives, responded to collect and document evidence.
Grant was booked into the Salt Lake County Metro Jail on the second-degree felony charge. Grant's charging documents say Alires "was stabbed three times by another participant in the fight. Grant was identified by another witness to the fight, and by surveillance video, charging documents say.
Police have identified the other suspect wanted in the case as Taddy Avalon Jackman, age 43. Jackman was still at large at the time of the police statement.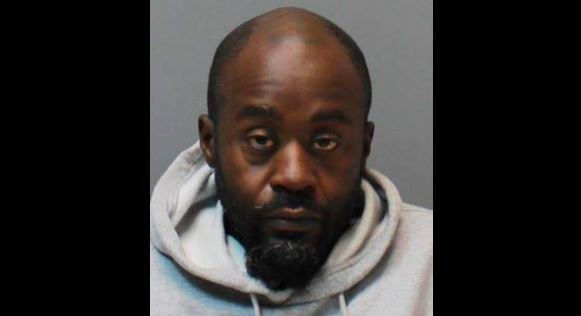 Grant's police interview
Post Miranda, Grant told officers he was not in the fight at Palmer Court the day before, and "went further and stated he had never been at Palmer Court anytime in the past," his probable cause statement says.
Shown screen shots of the surveillance video "clearly showing him and the other participants. (Grant) stated he did not know any of the other participants in the video. Witness told detectives (Grant) is good friends with the stabbing suspect."
Detectives found a previous, unrelated case in which Grant "and the stabbing suspect were both involved and clearly knew each other," the police statement says.
Grant was ordered held without bail.
Taddy Avalon Jackman
Detectives again are asking the public for help locating suspect Jackman.
"If you know Jackman's location, please call 9-1-1 immediately. Do not approach him. People with general information about Jackman's recent activities and location should call 801-799-3000.