SPRINGVILLE, Utah, May 26, 2022 (Gephardt Daily) — A 75-year-old Springville man is dead and his stepdaughter has been booked into jail on charges including murder.
Springville EMS crews were called to the scene, at 471 N. 100 East, just before 10:48 a.m. Wednesday regarding "an elderly man regarding an existing medical condition," says a statement released by the Springville Police Department.
"The man was found to be unresponsive, (and) medical began rendering aide. Police were requested when medical found the patient had sustained a gunshot wound to the head."
The victim, Michael Huff, was pronounced dead at the scene, Lt. Warren Foster, Springville Police Department, told Gephardt Daily.
"Krista Mortensen, a 33-year-old stepdaughter, was on the scene, but was uncooperative," the police statement says. "Based on evidence so far in the investigation, Krista Mortensen was booked into the Utah County Jail."
Initial charges against Mortensen are:
Murder, a first-degree felony
Obstruction of justice, a second-degree felony
Possession of a firearm by a restricted person, a third-degree felony
Arrest documents
Mortensen's probable cause statement adds more details.
"An adult female, later identified as, Krista Mortensen, ran to a neighboring residence and told a neighbor that she needed medical assistance for her elderly father," says a probable cause statement filed by an officer of the Springville Police Department. "Mortensen stated she required assistance with her father's feeding tube."
Responding medical personnel recognized they were at a probable crime scene, and requested police respond, the statement says. Springville Police officers located the gun near the victim's feet.
"Officers informed detectives that Krista Mortensen locked herself in one of the upstairs bedrooms and refused to come out or make any statements regarding the welfare of her father," the affidavit says. "Officers were able to gain access to the bedroom Mortensen was in after acquiring a key.
"Once inside the room, detectives observed Krista laying in the fetal position on a bed and she had blood on her hands, arms, and clothing."
Post Miranda, Mortensen declined to speak with police. Officers moved Mortensen to the living room couch "for her and officers' safety," the probable cause statement says.
"At that point, Krista made multiple spontaneous statements about killing and shooting her father. The statements were made not in response to questions asked by any officers."
Detectives obtained multiple warrants and while attempting to gather Krista
Mortenson's DNA, gunshot residue, and blood, the statement says, adding that "she fought officers and medical personnel."
Mortensen, who has previously been found guilty of drug and theft charges, was ordered held without bail in the Utah County jail.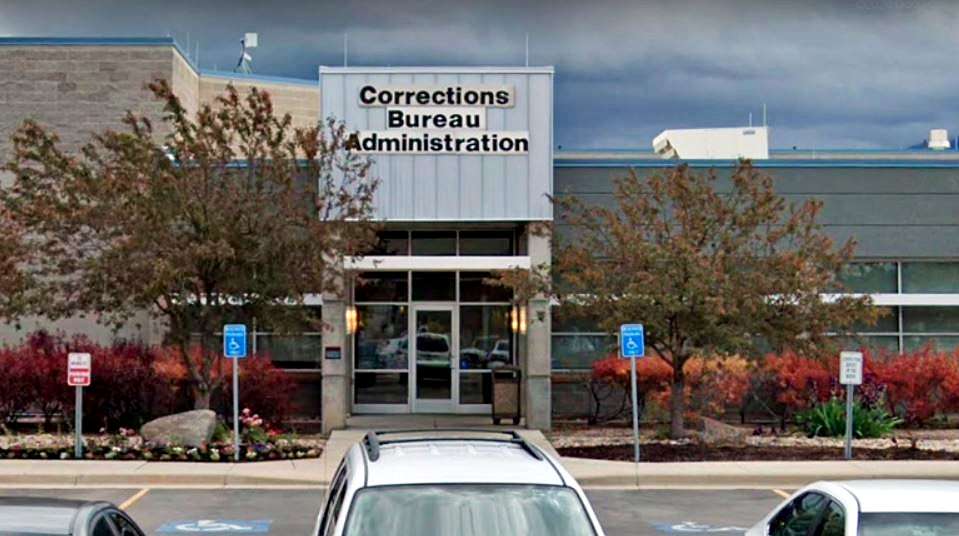 Third recent shooting
This case is the third fatal shooting incident in Springville within an eight day period. On May 18, a 17-year-old girl, Lily Conroy was mortally wounded by a gunshot wound to the head, fired by former boyfriend Masao Kaanga, 19, who then turned the gun on himself, suffering a fatal wound.
Conroy was kept on life support so her organs could be donated to local patients in need of transplants.
And on May 21, police say a 42-year-old Springville man, whose name has not been released, was fatally shot by a former neighbor, Hunter Ryan Lamoreaux, 25, of Orem.