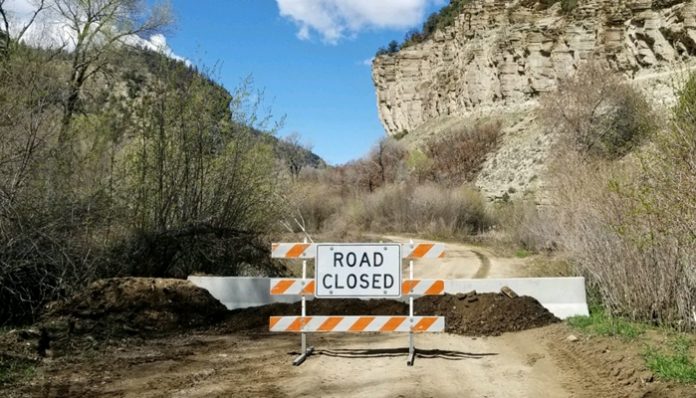 DUCHESNE COUNTY, Utah, May 2, 2019 (Gephardt Daily) — The Duchesne County Road Department advised Thursday that it is necessary to temporarily close the Strawberry River Road one-half mile west of Camelot Resort for the safety of the public due to spring runoff.
The Duchesne County Sheriff's Office said in a news release the closure includes access to Timber Canyon.
"This section of the road is expected to remain closed until crews can assess and mitigate any damage," the news release said. "Please avoid the area for your safety and for the safety of road crews and first responders."
The closure area was devastated during the summer of 2018 by the Dollar Ridge Fire and two subsequent flooding events.
Notice will be provided when the road is open again, the news release said.