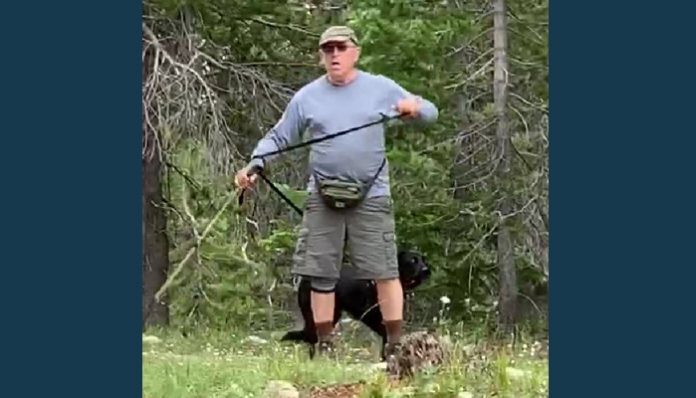 SUMMIT COUNTY, Utah, Aug. 8, 2019 (Gephardt Daily) — Summit County Sheriff's officials are searching for a man who allegedly pulled a gun from a fannypack and made threats in the Uinta Mountains.
"Do you know this person?" said a Facebook post from the Summit County Sheriff's Office. "Detectives are seeking the public's help to identify the man pictured in these photos."
On Aug. 3 between 2 p.m. and 3 p.m., the man allegedly confronted several people in the Spring Canyon area of the Uinta Mountains.
"He left the scene after acknowledging he was being photographed," the post said.
Anyone who recognizes the man or has information about his identity is asked to call the anonymous tip line on 1-800-828-8477 or by clicking here or contact Detective Carreno directly at [email protected] The case number is 19-L15829.