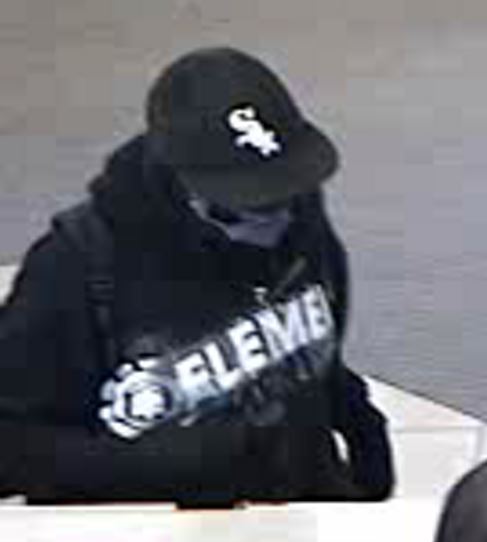 Suspect Photo Released in Chase Bank Robbery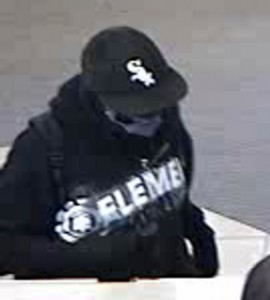 HOLLADAY, UTAH – May 26, 2015 (Gephardt Daily) – Images of a suspect who robbed the Chase Bank in Holladay on Friday, May 22 have been released.
The suspect is a Caucasian male, 5'8", thin build, who was wearing a black White Sox hat, black Element hoodie style sweatshirt, black pants, blue backpack, and had a black bandana with a skull covering his face.
The Unified Police Department (UPD) received a call of a bank robbery at the Chase Bank, 6275 S. Highland Drive at 3:19 p.m. The suspect entered the bank, approached a teller and demanded money. No weapons were seen or threatened during the robbery. After the suspect got an undisclosed amount of money he fled the bank on foot.
No vehicle was seen after the robbery. No-one in the bank was injured during the robbery.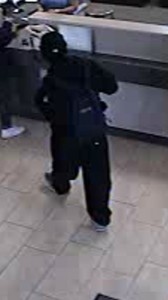 UPD Officers searched the area thoroughly, but were unable to locate the suspect. They are releasing the suspect's photo in hopes that members of the public will recognize and/or know who the suspect is. This suspect is considered dangerous. If anyone has any information about this bank robbery or has information as to the identity of the suspect they are asked to call the UPD at 385-468-9814.