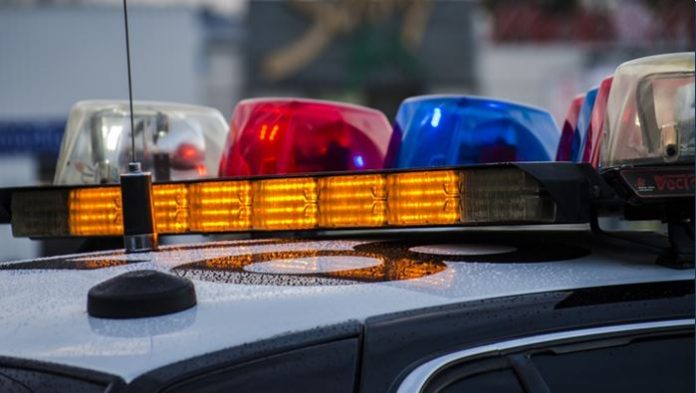 OGDEN, Utah, July 2, 2020 (Gephardt Daily) — Officials have arrested two men after numerous burned flags were found in Ogden neighborhoods and property was damaged.
"The incidents were closely related in physical proximity, clustered between 2nd Street and 7th Street, in the neighborhoods west of Wall Avenue," said a news release from Ogden Police Department. "The damaged property consisted of several burned American flags, a burned 'Thin Blue Line' themed flag and a burned politically themed flag."
There were several instances where other personal property sustained minor damage due to the closeness of the burning flags. Two of the eight reports were related to tagging-type graffiti consisting of a star shape and/or the word "Boomin'" in blue paint.
"Through social media and other investigative leads, officers were able to identify two
suspects in the case and developed probable cause for their arrest," the news release said.
"They are identified as 18-year-old Hunter Hinds and 19-year-old Bryan Nava of Ogden. Both individuals were booked into the Weber County Jail on a number of property crime related charges."
The Ogden Police Department is requesting community assistance in this case. If you were
the victim of a similar crime during the overnight hours spanning June 30 to July 1 and have not made a police report, please call the Weber Area dispatch non-emergency number at 801-395-8221 to start that process.
Additionally, if you reside in the geographical area where these incidents occurred (see map below), officials are asking for you to review any personal video sources that could assist in this case. If you have video evidence that you would be willing to share, please contact the Investigations Bureau at 801-629-8228.