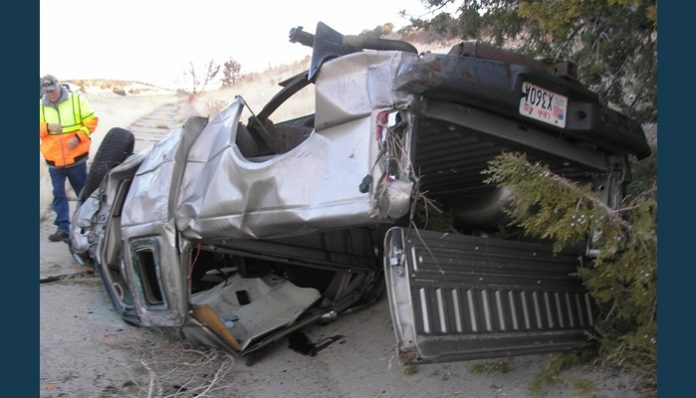 MILLARD COUNTY, Nov. 23, 2019 (Gephardt Daily) — Two women and a girl are dead after a rollover accident in south Millard County.
A Department of Public Safety statement says that at about 6 a.m. Saturday, a tan Ford Ranger was traveling north on Interstate 15 near mile marker 143 when the roadway curved, but the driver continued to drive straight.
"Just prior to leaving the road to the right, the driver steered sharply back to the left and the vehicle began to roll," the DPS statement says.
"All three subjects were fatally injured."
The victims have been identified as Bountiful resident Celeste Drennan, 46; driver Candice Marie Young, 48, from Las Vegas; and Young's daughter, Angela Smith, 13.
The cause of the accident has yet to be determined.
Gephardt Daily will update the story as more information becomes available.