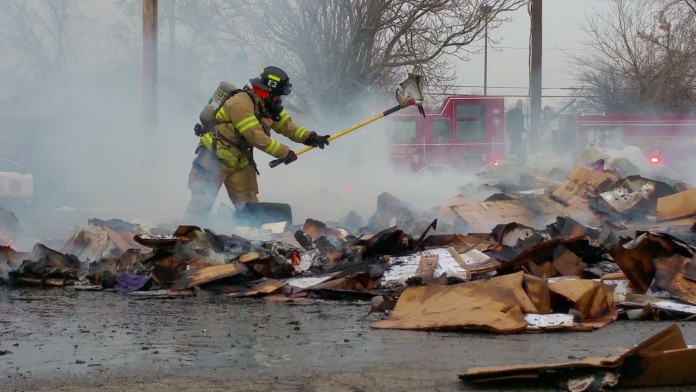 SALT LAKE CITY, Utah, Jan. 29, 2016 (Gephardt Daily) — A load of garbage being hauled by a waste management company caught fire Friday morning, forcing the driver to dump the load into a parking lot just west of State Street.
According to Salt Lake City firefighter Richard Platt, the driver initiated the call to 911 after dumping his load into an empty parking lot near 2100 S. State Street.
"As per his company policy, they are required to dump the load to prevent the truck from catching fire," Platt said. "When we arrived, there was a lot of fire that had to be knocked down with a hose line and a hydrant."
Platt said the fire was quite large and looked like a large bonfire.
"It was the biggest chunk of garbage I have ever seen on fire," Platt said. "Out crews will be working for a while to clean up the scene."
No one was injured in the fire.