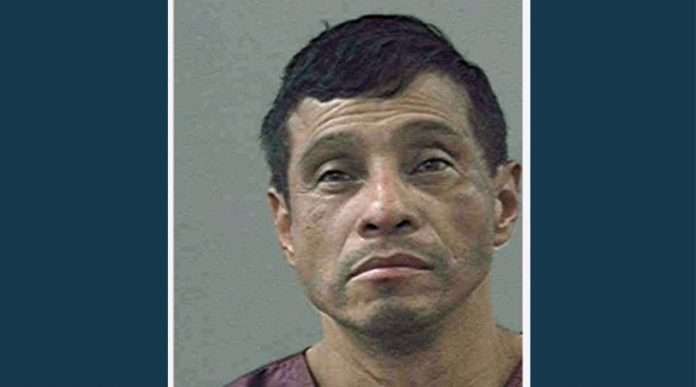 WEBER COUNTY, Utah, Jan. 19, 2016 (Gephardt Daily) — An erratic driver took law enforcement officers on a high speed chase, then played a game of "chicken" with troopers' vehicles before being subdued by a Taser Monday morning.
According to a statement from the Utah Highway Patrol, the incident began when a Davis County Sheriff's deputy stopped just before 4 a.m. to inspect a 1999 Chevrolet Cavalier, parked along State Road 89 near Davis County, that was facing the wrong way.
The trooper determined the driver was 54-year-old David Lopez-Flores before the suspect drove off, initiating a pursuit. That pursuit was terminated when officers judged it to be too dangerous.
Deputies from Weber County Sheriff's Office and officers with South Ogden Police Department spotted the vehicle at different times, and all initiated their own pursuits as Lopez-Flores traveled through multiple jurisdictions, but officers also terminated those pursuits due to the suspect's reckless driving.
At one point, a Utah Highway Patrol trooper who spotted the suspect entering the I-15 in Ogden followed. The suspect then exited at 24th Street, drove into a dead end, made several U-turns, and swerved at the UHP trooper.
The trooper said Lopez-Flores' odd behavior and reckless driving raised suspicions that he might be suicidal.
Lopez-Flores eventually fled the area at a high rate of speed, but another UHP trooper was able to locate him traveling south on 1900 West near 2550 South. The trooper attempted a PIT maneuver but the suspect was able to drive away.
Weber dispatchers contacted the suspect's parole officer, and performed an emergency ping on Lopez-Flores' cell phone. At 6 a.m., the ping came back to an address in Plain City.
Lopez-Flores was located sitting in the vehicle at that address, but was still exhibiting irrational behavior. A trooper pinned the side of the suspect's vehicle with his patrol car to stop the suspect from driving away.
After Lopez-Flores reportedly ignored numerous commands to exit the vehicle, officers used a Taser, and were able to take Lopez-Flores into custody.
During pursuits, Lopez-Flores reached speeds between 75 and 90 mph.
Lopez-Flores was charged with several counts of evading police, DUI and other traffic offenses.
Two UHP patrol vehicles and the suspect's vehicle were damaged during the incident.