SALT LAKE CITY, Utah, Dec. 20, 2015 (Gephardt Daily) — "My leg is broken," came the panicked 911 call on early Sunday morning. "Holy sh**, my leg. The car was heading the wrong way on the freeway. Ohmigod, ohmigod."
The emergency call, with few words and more groans, cries and labored breaths, came from Christopher Sideris, 21, of Salt Lake City. He was driving his full-size Dodge van at about 3 a.m. at the Interstate 80 and I-215 east interchange, when he was struck head-on by a wrong-way driver on his side of the highway.
"My leg," Sideris said, to the 911 operator. "I can't open the door. My leg is broken."
The Utah Highway Patrol on Sunday released three 911 tapes related to the accident, including the call from Sideris, who was taken to the University of Utah Hospital in critical condition.
The UHP also shared a news release on the accident, which said that driver Eliza Van Orman, 34, of Bountiful, was the driver whose Nissan Versa collided at highway speeds with Sideris' van.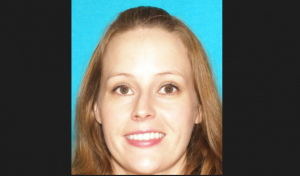 Van Orman was taken to the hospital in fair condition, and was subsequently arrested for driving under the influence. She was wearing a seat belt, which helped her avoid more serious injury, according to UHP information. Sideris was not wearing a seat belt.
Another 911 call came from Andrew Neilson, who said he was nearly hit by the wrong-way driver.
"He was swerving extremely badly," said Neilson of the Nissan driver. "It could just be me talking, but it seemed like he was trying to hit whoever the hell he could, because he went from the far left to almost hitting me, but I veered and was able to avoid it.
"I'm pretty sure he or she hit someone behind me," said Neilson, who had exited the interstate. "It very well could have been a wall. All I know is the second I dodged it, I heard a big old smash."
The investigation is ongoing, according to the Utah Highway Patrol. The 911 recordings follow, and UHP tips on how to avoid a wrong-way driver appear below.
Victim's 911 Tape from overnight accident:
911 Caller 2 – Reporting wrong-way driver:
911 Caller 1 – Reporting wrong-way driver:
According to the UHP news release, the best course of action when a driver notices a vehicle traveling wrong-way is to:
Pull to the nearest shoulder and get completely off the roadway.
Call 911 and tell the operator where you are, and all details you have about the wrong-way driver.
And even before encountering such a driver, keep a plan in mind whenever you are driving. Scan the roadway at least 15 seconds ahead, well down the roadway, checking for hazards. Keep a plan in mind, changing it with changing circumstances.