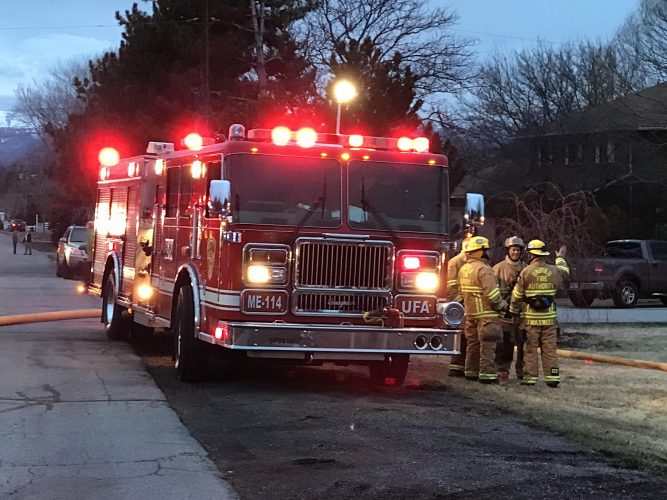 DRAPER, Feb. 18, 2017 (Gephardt Daily) — Unified Fire Authority crews knocked down a barn fire early Saturday morning in Draper.
The fire was reported at 6:30 a.m., and firefighters responded to the scene, at 965 E. Canyon Breeze Lane (13610 East).
"Upon arrival, they found a two-story small barn in the back yard of a residence," said Matthew McFarland, spokesman for Unified Fire Authority. "It was fully involved. Immediately on arrival, we began a full fire attack."
The homeowner informed responders from the UFA and the Draper Police Department that the barn, which was about 40 feet square, was empty, and contained no animals.
"We began attacking the fire from the exterior, and never made entry," McFarland told Gephardt Daily. "We got the fire knocked down."
No one was injured in connection with the fire. The cause of the fire is under investigation, McFarland said.