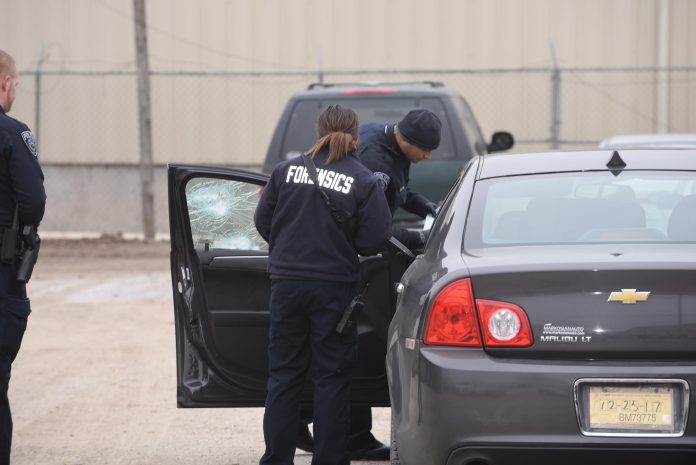 MILLCREEK, Utah, Dec. 12, 2017 (Gephardt Daily) — It was a busy morning for a suspect in Millcreek who fell asleep in a stolen car, hit two police vehicles as he tried to drive away, then stole a second car after ditching the first.
The suspect, who is still outstanding, has been identified as Harley Gregory Welsh, 39, the Unified Police Department said in a tweet early Tuesday afternoon.
UPD Detective Ken Hansen said the incident began at approximately 10 a.m. Tuesday when an officer located a stolen car at 4932 S. Howick St. (160 West).
"The driver of the car appeared to be passed out or asleep so the officer requested additional units and they put spikes in front of the front tires and the back tires then they boxed it in with two vehicles," Hansen said. "Once they approached the sleeping driver he woke up, backed the car up, hit one of our UPD cars, then got out of the box and hit the UPD car in front of him as he exited. A pursuit ensued."
The suspect drove south on Howick Street and east on West Central Avenue, flattening one of his tires in the process, and ended up at 32 W. Central Ave. He then abandoned the first stolen car and ran east to Cottonwood Motors.

There, he found a running black Ford Expedition that was being prepared to back up and hook up to a trailer. The suspect got into that vehicle and stole it.
There were no injuries and there was only minor damage to the police cars, Hansen said.
There has been a sighting of the stolen Expedition, and Hansen said he expects it will be recovered soon.
Officials said soon after they believe they knew the name of the suspect.
The suspect is likely to be facing a minimum charge of vehicle theft and maximum charge of assault on a police officer.
Gephardt Daily will have more on this developing story as information becomes available.