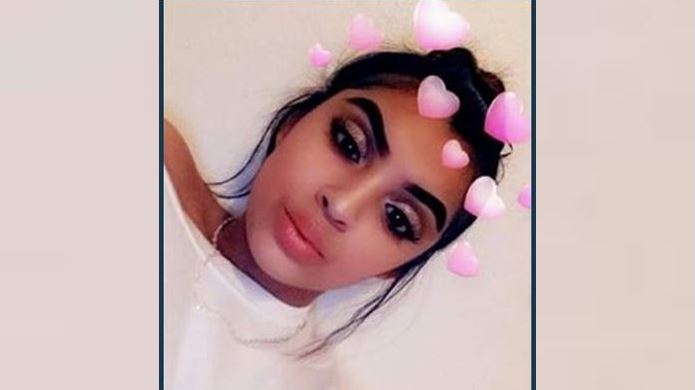 TAYLORSVILLE, Utah, May 16, 2018 (Gephardt Daily) — The family of a 14-year-old girl killed in an early morning crash in Taylorsville Tuesday has identified her.
The victim was Nevaeh Padilla, her family said on a GoFundMe page reportedly set up by a friend to assist with funeral expenses.
The page says: "One of my best friends, Melissa Kelly, lost her beautiful little girl in a tragic car accident. Her family has asked me to set up this account to help raise money for upcoming funeral costs. I can't imagine the pain my friend feels and I am willing to do anything to help and if you can find it in your heart to help with whatever you can we will be forever grateful.
"I remember when she had was pregnant with Nevaeh and picked out her name. She told me it was Heaven spelled backwards. Fly high in heaven baby girl, I know your grandma Julie was waiting for you with open arms."
The page has raised $940 of a $5,000 goal as of Wednesday afternoon.
Unified Police watch commander Lt. Manfred Lassig told Gephardt Daily the Ford Explorer involved in the crash — with six people inside, including Padilla — was near the intersection of Atherton Drive and 4500 South when it suddenly changed direction and intentionally "targeted" an oncoming SUV.
The Ford Explorer rolled, killing Padilla, who was riding in the front passenger seat, and critically injuring three others. Another passenger was unhurt.
The occupants of the targeted SUV were also uninjured in what was described as a glancing blow when the vehicles collided.
Lassig said the driver of the Ford Explorer ran into a nearby neighborhood, climbing fences and scaling walls before being captured on the Fore Lakes Golf Course.
The driver has been identified as Casey James Ziemelis-Cook, 19.
Ziemelis-Cook was taken to the hospital, although his injuries were considered minor. He may be facing charges of attempted murder and manslaughter, officials said.