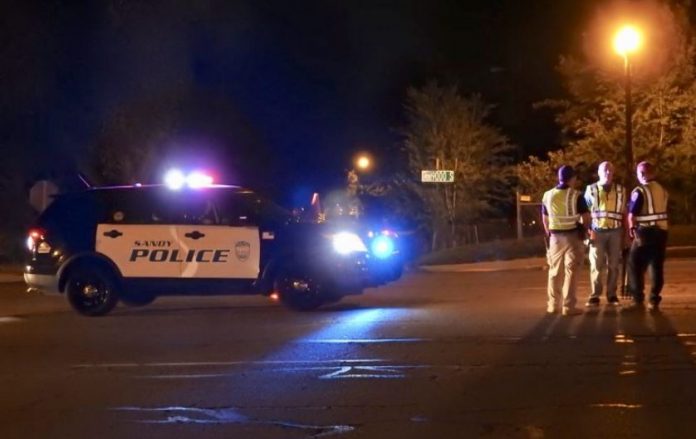 SANDY, Utah, July 10, 2018 (Gephardt Daily) — Police have identified a man killed Saturday night after being struck by a vehicle while walking across 9000 South in Sandy.
Sgt. Jason Nielsen, Sandy Police Department, told Gephardt Daily the deceased man is Bryan Howlett, 54.
Nielsen said Howlett was walking south on 400 East shortly before 9:30 p.m. As he crossed 9000 South, he was hit by an eastbound vehicle.
He was transported to a local hospital in critical condition, Nielsen said, and ultimately died of his injuries.
The driver of the vehicle, a 67-year-old woman, was "being very cooperative," Nielsen said. Police do not believe the driver of the vehicle was driving impaired.
Howlett was not in a crosswalk when he was hit, Nielsen said, but there were crosswalks nearby.
Gephardt Daily will update this story as more information is made available.