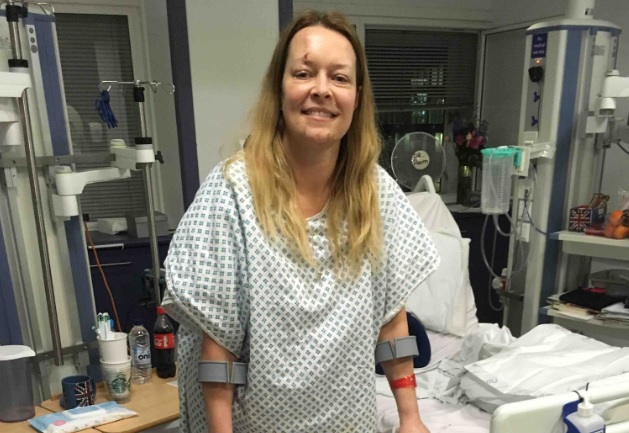 WEST BOUNTIFUL, Utah, April 16, 2017 (Gephardt Daily) — The West Bountiful woman who suffered a broken leg in the London terrorist attack that left four people dead, including her husband of 25 years, has returned home.
Melissa Payne Cochran's brother, Clint Payne, said doctors cleared her to fly back home to Utah from London April 10. She was taken to a local hospital for a minor surgery to clean her leg wound, but has now been released.
Melissa's husband, Kurt Cochran, was struck and killed on March 22 by the terrorist's speeding SUV while crossing the Westminster Bridge. Melissa survived with a broken leg and rib, and a cut to her head.
The Cochrans were on the last day of a European trip to celebrate their wedding anniversary and to visit Melissa's parents, who were serving a LDS Temple mission in London for the Church of Jesus Christ of Latter-day Saints. Melissa's parents returned to the U.S. with her.
The SUV was driven by 52-year-old Khalid Masood, born Adrian Russell Ajao, who was shot dead by police. His attack initially killed three and injured dozens of others, one of whom has since died.
The family has closed down a GoFundMe page set up to help Melissa pay medical and living expenses. It had raised $83,512 in 24 days.
The page now states: "Melissa is humbled and appreciative of the support from people all over the world which greatly exceeded our goal. She has asked that we close this fundraiser and encourage supporters to donate to others who are in need from more recent tragedies. Thank you all for your kindness. Please continue to spread love whenever and wherever you can."