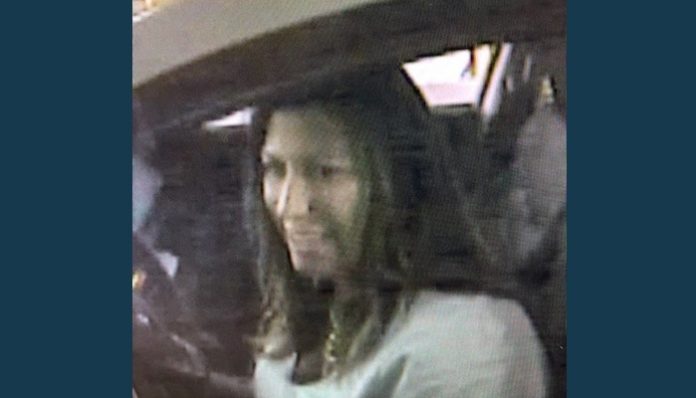 WEST VALLEY CITY, Utah, Aug. 21, 2019 (Gephardt Daily) — The West Valley City Police Department is intensifying its search for a fraud suspect.
A tweet from WVCPD on Aug. 10 said the woman is a suspect in multiple fraud cases along the Wasatch front.
"The suspect uses stolen credit cards to rack up tens of thousands of dollars in fraud every week," the tweet said.
A follow-up tweet Tuesday evening said: "She's still at it. Racking up thousands of dollars in fraud every week. We want to put a stop to this immediately."
In some of the cases, she's been driving a silver Subaru Impreza, the tweet said. The time stamp on the surveillance photograph of the car is July 9 at 12:53 p.m.
The woman is brunette and in two photographs is wearing a white T-shirt; in a third, she appears to be wearing a neck brace.
In the previous photo released by WVCPD she's wearing a navy T-shirt and blue jeans and carrying a royal blue bag.
Anyone with information on the woman's name and location is asked to call the police at 801-840-4000. The case number is 19I012596.