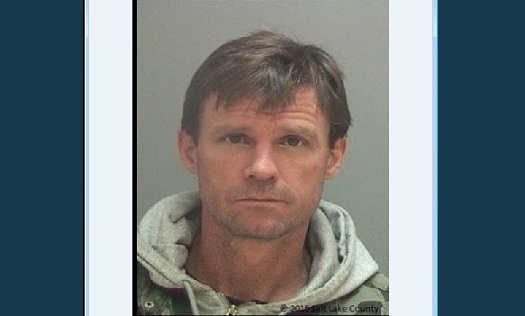 SALT LAKE CITY, Utah, March 31, 2016 (Gephardt Daily) — A 44-year-old man walked into the Salt Lake County Jail on Sunday and said he was responsible for a 1994 murder in the state of Washington.
According to a probable cause statement, Brandon David Wright came into the visiting area at the jail on Sunday, March 27, and told officers he killed a man more than two decades ago.
Koin 6 News has reported the murder Wright is confessing to is of Robert Bushey, who had been living in a camper in Kelso, Washington, when he was stabbed to death. Neighbors found Bushey's body on Aug. 31, 1994. Wright was never a suspect, and was not interviewed during the initial investigation.
Kelso Police Capt. Darr Kirk said Wright made statements that corroborated the information known in the cold case. Wright lived in Utah, but for an unknown reason had gone to Kelso just prior to the murder. Kirk said it does not appear Wright ever revisited Washington after the murder.
Prosecutors are expected to file first-degree murder charges, and possibly burglary and theft charges relating to items reported missing from Bushey's trailer.
According to the Salt Lake County Sheriff's office, Wright has a lengthy criminal history in Utah, which includes aggravated robbery, assault with a deadly weapon in 2010, and possession of a dangerous weapon while incarcerated in 2014.