OGDEN, Utah, April 9, 2016 (Gephardt Daily) — Fingers coated in powdered chalk reached upward, feeling for bumps and dents of colorful handholds, seeking craggy spots that might provide a solid grip.
Athletes' feet, in thin, flexible shoes, searched for footing wide enough to support the weight of a body pushing upward, to ascend the rock climbing wall.
Maybe a third of the climbers on the wall Saturday, during the informal session of the Ogden Climbing Festival, made it to the top. The rest missed a hand or foothold, and dropped backward — fwhaap — onto a shock-absorbing mat below, which released a sudden cloud of accumulated chalk dust.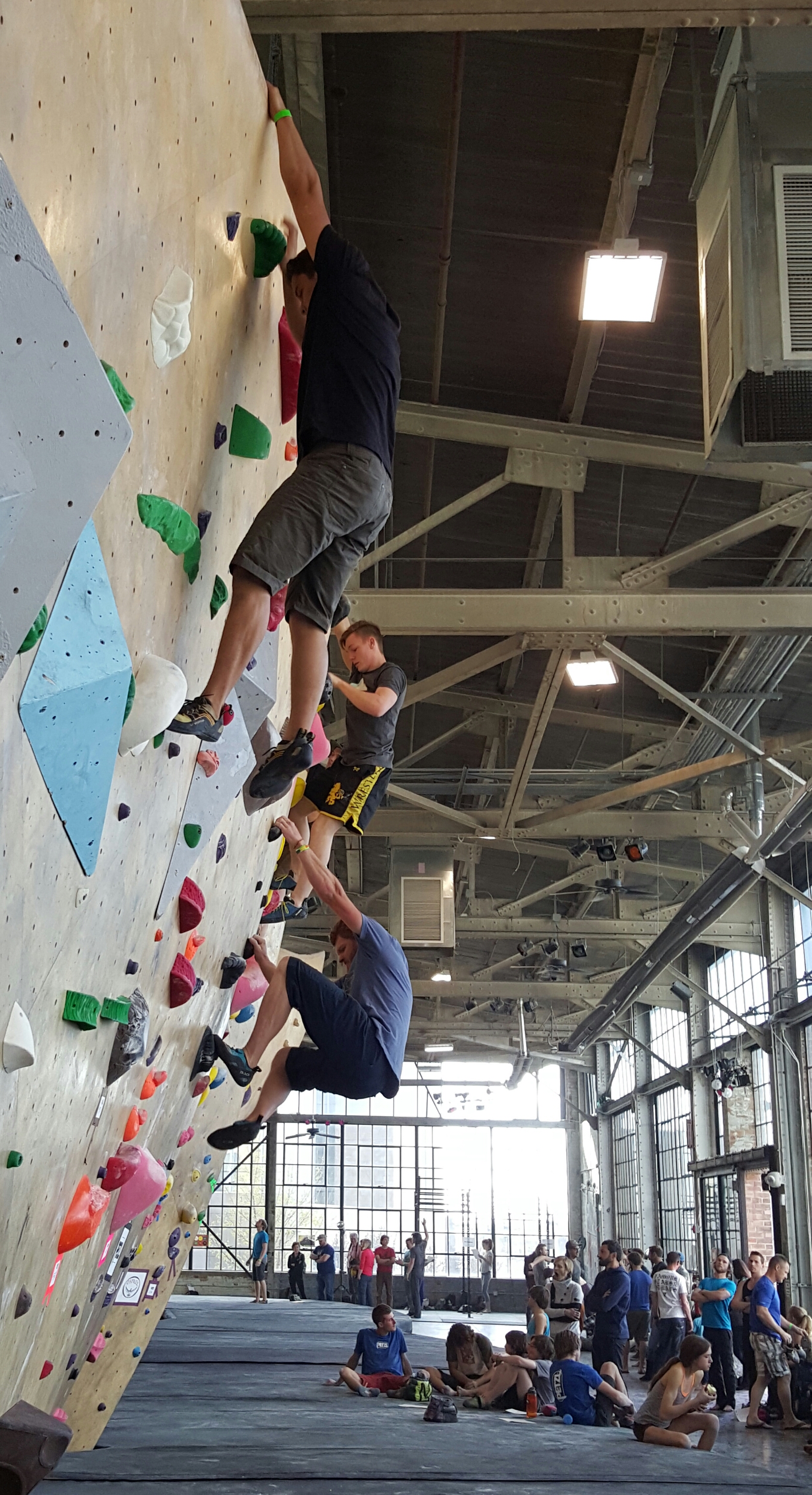 The ninth annual festival drew about 150 competitors to The Front, Ogden's largest climbing gym, and many more who came just to practice or to watch others practice their skills.
Earlier festival sessions on Saturday took place outdoors, on the real rocks of Ogden's lower boulder field.
"It's a great way to get in contact with all the guys that do this, and to be able to go climbing with them afterward," said Frank Gilchrist, 25, of Clinton. "I went to a rescue clinic, and everybody was giving great advice. They all know what they are doing."
Gilchrist is a motivated learner, he said.
"I'm not good, but I'm here," he said, laughing.
Ogden resident Lincoln Anaya also is just a few months into climbing.
"What I like most about it is trying new things," said Lincoln, 7, smiling wide to display the two adult teeth coming in where his upper baby teeth had been before.
"What I also like about it is that it's very, very hard, but it's mostly easy."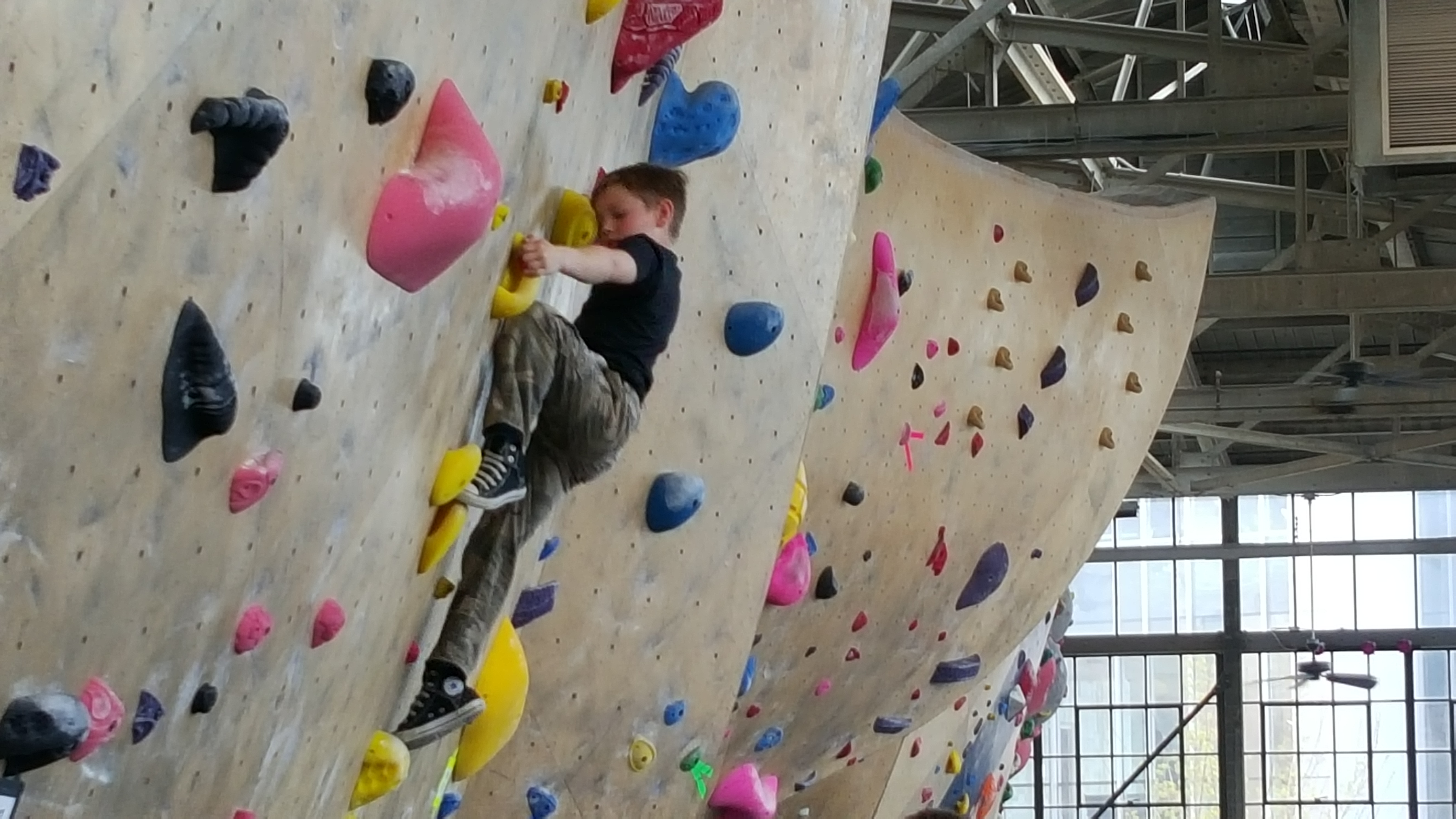 Dad Tomas Anaya said Lincoln has always been active. Climbing gives Lincoln an outlet, and strengthens the child's problem-solving skills, he said.
"And that's probably a good skill to have in life," Anaya said, smiling.
Jorian Gillett worked at The Front until recently, and returned to compete in the competition scheduled for Saturday afternoon and evening.
"This is a fun competition," she said. "Some are a lot more professional, and all eyes are on you. Here, it's more about community. It's a really laid-back competition."
And climbing — whether it's on outdoor boulders or an indoor wall that looks like it's covered with the discarded chewing gum of the gods — is a sport open to all.
So says Chad Burnham, general manager of The Front.
"There are different skill levels, but there are fundamental moves anyone can learn," Burnham said. "If you can walk, you can rock climb."