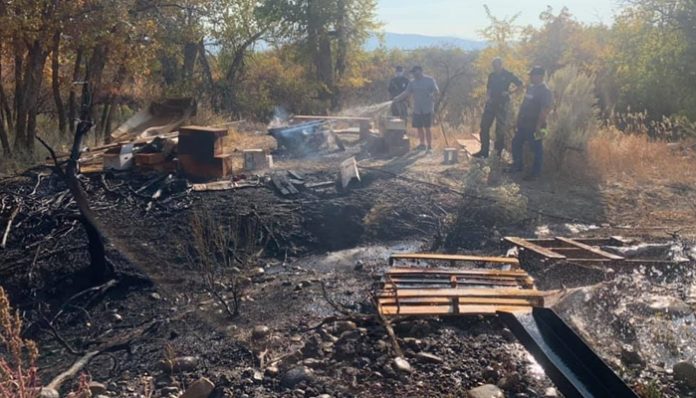 WASATCH COUNTY, Utah, Oct. 4, 2020 (Gephardt Daily) — Wasatch County crews responded to an unattended fire behind a home Sunday afternoon.
"The residents had a fire in an approved fire structure that had been left unattended and it appears that when the winds kicked up it spread outside the fire structure," said a Facebook post from Wasatch County Fire.
"Neighbors and a passerby sprayed garden hoses to extinguish the flames prior to the arrival of the fire department."
The fire was on the east side of town in Lake Creek, Heber City, fire officials said.