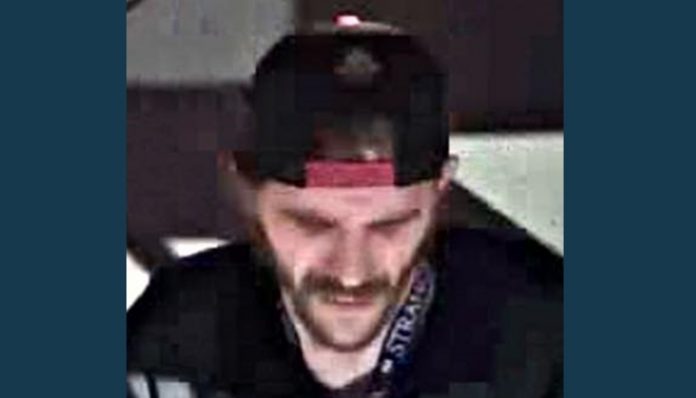 WEST VALLEY CITY, Utah, March 17, 2019 (Gephardt Daily) — West Valley City Police officials are asking for the public's help locating a man who allegedly stole items from a Target store.
"Look, we all love Target," said a Facebook post issued by WVCPD on Sunday afternoon. "You can grab trail mix, a pack of underwear for your kid and a lawn chair all in one place. What's not to love?
"Well, this suspect apparently shares the universal love of Target, except, unlike the rest of us, he apparently doesn't feel a need to pay for his stuff."
The suspect is described by police as approximately 5 feet 10 inches tall with a thin build. In surveillance photos, he has facial hair and is wearing a black and red baseball cap, worn backwards, a black shirt, black jeans and black sneakers with a white sole. He left the store in a Toyota Prius, officials said.
"Recognize the target of our theft investigation? Call 801-840-4000 or send us a private message on Facebook," the post said. "Your tip can be made anonymously."
The reference numbers in the case are 19I002569, 19I003045 and 19I004403.