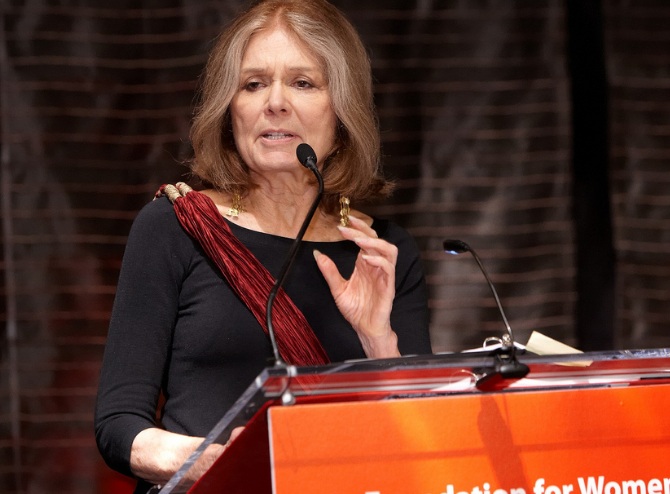 SALT LAKE CITY, Utah, July 19, 2016 (Gephardt Daily) — American writer, lecturer, political activist and feminist organizer Gloria Steinem has been announced as the keynote speaker for the 2016 Allies Dinner.
Equality Utah's 15th Allies Dinner, with the theme "Everyday Rebels," takes place on Oct. 21, with tickets starting at $180.
The funds raised from Allies Dinner benefit the C4 organization, which supports Equality Utah's advocacy and lobbying efforts on Utah's Capitol Hill.
Steinem became nationally recognized as a leader and a spokeswoman for the feminist movement in the late 1960s and early 1970s, according to her web page.
Steinem was a columnist for "New York" magazine and a founder of "Ms." magazine. In 1969, Steinem's New York magazine article, "After Black Power, Women's Liberation," brought her national fame as a feminist leader.
She currently travels internationally as an organizer and lecturer, and is a media spokeswoman on issues of equality.
Her website says: "Steinem travels in this and other countries as an organizer and lecturer and is a frequent media spokeswoman on issues of equality. She is particularly interested in the shared origins of sex and race caste systems, gender roles and child abuse as roots of violence, non-violent conflict resolution, the cultures of indigenous peoples, and organizing across boundaries for peace and justice. She lives in New York City, and is the author of the newly released travelogue 'My Life on the Road.'"
Executive director of Equality Utah Troy Williams said of the visit: "Ms. Steinem has been inspiring us all to become everyday rebels. Her tireless advocacy for gender equality, racial justice and reproductive rights is deeply needed here in Utah. Ms. Steinem understands that we in the LGBTQ community have lives that intersect with many communities and movements. We are all working to create a state and a nation where all people can thrive and prosper. Steinem is the perfect voice to inspire us toward that goal."
Nicole Wobbe-Espinoza, from the Women's Resource Center at the University of Utah, said of Steinem's visit: "Gloria Steinem was one of the first national feminist supporters of the Women's Resource Center at the U of U and we are very excited that she continues to support the work being done for women in the LGBTQ community in Utah."
Tickets to the Allies Dinner are 10 percent off until Aug. 1, and are available here.