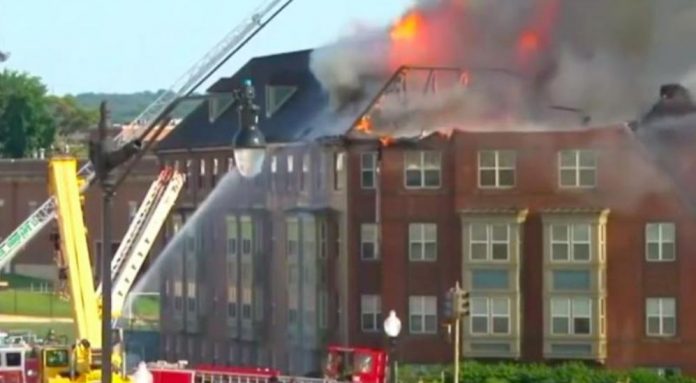 Sept. 25 (UPI) — A 74-year-old man was found alive in a senior housing complex in Washington D.C., five days after it was evacuated due to a fire, Mayor Muriel E. Bowser said Monday.
The man was found after he shouted to crews who were hired to ensure the structural integrity of the building after he heard them outside his second-floor apartment, where officials believe he had been trapped since the fire broke out, The Washington Post reported.
He was taken to a hospital with non-life-threatening injuries.
Crews found the man sitting on a couch in an area of the building officials said wasn't severely impacted by the fire, which burned from Wednesday to Thursday and left several hospitalized with minor injuries.
"He had a sense of humor," structural engineer Allyn Kilsheimer said, according to CNN. "When I said, 'We're coming to get you,' he said, 'I'm not going any place.'"
Bowser said the building's management checked lists of residents following the fire to determine if all tenants were safe after the fire and the subsequent evacuation.
"Initially, the management company confirmed that everyone on the list was accounted for," Bowser's office said. "Today, they acknowledged that they had not laid eyes on him, personally, although they had the other people who they checked off on their list."
Bowser added the lists provided by the company "didn't match up" with the number of actual residents in the building, after it was presumed about 132 residents had been evacuated.
An investigation is underway to determine how the man was unaccounted for by both firefighters and the building's management company, and fire crews will return to the building with dogs to conduct another search.
Bowser called on residents who were transferred to housing provided by the city or staying with relatives to contact city officials to confirm their whereabouts.