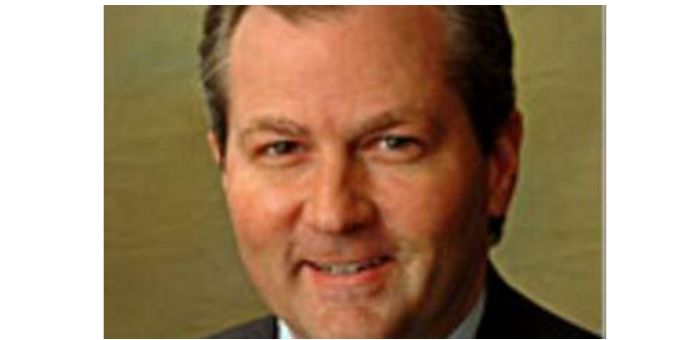 OPELIKA, Ala., June 11 (UPI) — Alabama House Speaker Mike Hubbard was removed form office Friday after he was convicted on 12 of 23 felony charges in an ethics case involving misuse of his office.
A jury deliberated for seven hours before finding Hubbard, 54, guilty of using his position for personal gain.
Sentencing is set for July 8. Hubbard faces up to 20 years in prison for each count.
"We hope this verdict tonight will restore some of the confidence in the people in the state of Alabama that public officials at all levels in the state of Alabama will be held accountable for their actions," Acting Attorney General Van Davis said. "Especially those who would betray their public trust and their position of public trust while in office from all levels, local, county and state."
Attorney General Luther Strange appointed Davis to oversee the case in 2013 after recusing himself.
Prosecutors said Hubbard improperly benefited his companies and clients in an attempt to obtain $2.3 million worth of work, investments and financial favors.
"We plan on appealing," Hubbard's attorney David McKnight told WSFA. "I feel like I let my client down. I feel confident that we'll prevail in the outcome."
Hubbard's defense said the transactions were legal.
Judge Jacob Walker set bond at $160,000 and Hubbard was out of jail after posting the bail Friday.
The speaker's office, in a statement, said Rep. Victor Gaston, R-Mobile, the speaker pro tem, becomes acting speaker under state law.
Hubbard was indicted in October 2014 in Lee County and was re-elected speaker by his colleagues in January 2015 despite the charges.
Hubbard was first elected to the legislature in 1998.
Two other state officials are also facing scandals.
Gov. Robert Bentley allegedly had an affair with a former staff member and used public funds to hide it. He said earlier this year he won't resign and has denied he did anything wrong.
Chief Justice Roy Moore was suspended this year on ethics charges when he ordered probate judges to not allow same-sex marriages despite a federal ruling. In 2003, he defied another court order to remove a Ten Commandments monument from a judicial building. That cost him his job but he recaptured the position on the state Supreme Court in 2012.