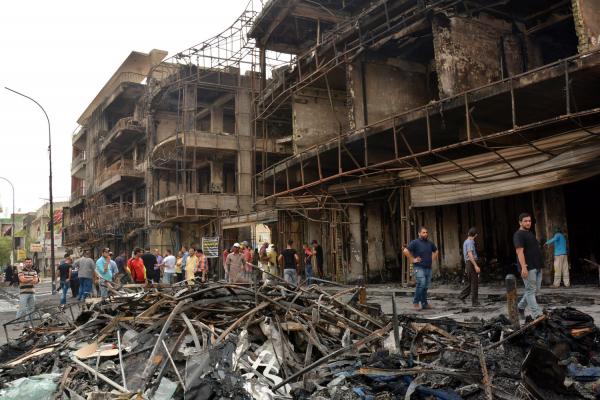 BAGHDAD, July 7 (UPI) — At least 292 people were killed in Sunday's car bombing in Baghdad, the Iraqi health ministry said Thursday.
The blast, at a crowded market in the city's Karrida district, was aimed at Shiite Muslims, the Islamic State, which claims responsibility, said.
It was the first attack by IS since it was ousted from Fallujah by Iraqi forces in late June, and occurred asstreets were crowded with people breaking their Ramadan fast. IS setbacks have prompted the group's return to guerrilla-style attacks, including suicide bombings.
Seven survivors of the explosion, caused when an explosives-laden truck drove into a building housing stores and a coffee shop, remain in a coma, and 43 burn victims were transferred to other countries for treatment, Mohammad al-Rubaee, deputy chief of Baghdad province's security committee, told CNN.
Following the attack, Interior Minister Salem al-Ghabban resigned, calling security checkpoints around the city "useless," and the Iraqi government called a halt to the use of hand-held bomb detectors which have been shown not to work.
Iraqi Prime Minister Haider al-Abadi's visit to the blast site was met with jeers and stone-throwing, as Baghdad residents expressed their indignation at a government they say is more concerned with enriching itself than with the safety of its citizens.