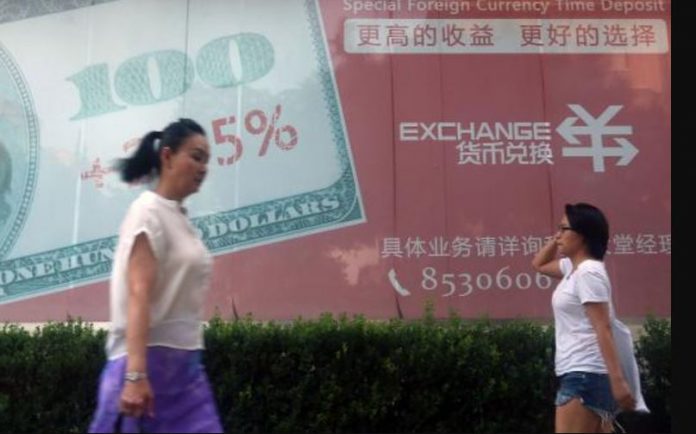 WASHINGTON — Experts told a Senate subcommittee on Wednesday that the United States should sanction Chinese and other foreign banks that do business with the North Korea regime of Kim Jong Un.
North Korea is not as isolated as some assume, relying heavily on the international financial system, experts told the Senate banking committee's National Security and International Trade and Finance Subcommittee.
North Korea's combined imports and exports are estimated at $6 billion to $12 billion a year, accounting for 10 percent to 37 percent of the country's GDP, according to some estimates.
North Korea needs access to foreign banks for such large transactions and trading countries won't accept the Won as payment, Adam Szubin, acting treasury secretary and undersecretary during the Obama administration, told the committee.
That means a secondary sanction on overseas banks that have dealings with North Korea could exert significant pressure on the regime, Szubin said.
The United States has imposed sanctions directly on North Korea.
Juan Zarate, who served as deputy national security adviser for President George W. Bush, concurred.
"North Korea is far from sanction-proof," said Szubin, who heads the consulting firm Financial Integrity Network.
Although Kim may have an interest in defying the sanctions and continuing the development of his nuclear program until all resources run out, Szubin said, he would have to consider whether the country's elites would support him if he could no longer give them lives of luxury financed by money from abroad.
North Korean experts have said that it would be hard to ask Kim to give up the nuclear program, because he thinks it guarantees his legitimacy.
China is the linchpin to constraining North Korea, Szubin and Zarate argued.
It accounts for about 90 percent of North Korea's trade, according to Council of Foreign relations.
North Korea's other international financial ties include shell companies, smuggling and forced laborers sent to other countries whose salaries go to the regime, they said.
Although they supported imposing secondary sanctions against banks doing business with North Korea, Szubin and Zarate cautioned that shouldn't be the first tactic.
"You need a consistent pressure campaign," Zarate said, instead of the current start-stop mode employed by the United States.
While secondary sanctions "ought to be considered if need arises," Szubin said, a more helpful approach would be to signal China that the United States is prepared to impose them.
"I would like to see more high-level diplomacy," he said. "It's not going to be an only-carrot conversation. It's going to be carrot and stick."
The Department of Treasury sanctioned China's Kunlun Bank, a small regional bank with little business dealings with the United States, for dealing with designated Iranian banks in 2012. China strongly protested the sanctions but later complied.