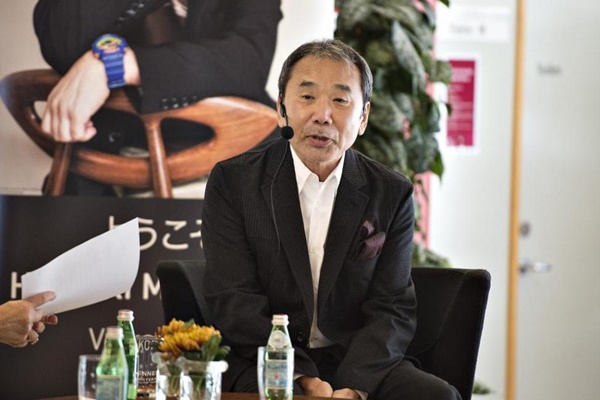 SEOUL, Nov. 5 (UPI) — Prominent Japanese writer Haruki Murakami said he will donate manuscripts of his books, letters, and a record collection to Waseda University, Japanese media reported.
Murakami held a press conference on Sunday in Tokyo to announce his plan to donate the manuscripts of his novels, translated works, letters he exchanged with other authors and vinyl records for an archive that will be established at the university. The 69-year-old author studied drama at Waseda University and graduated in 1975.
"After nearly 40 years of writing, there is hardly any space to put the documents such as manuscripts, related articles, whether at my home or at my office. I don't have a child, so I was also worried that they may be scattered after my death," Murakami was quoted as saying in a Kyodo News report.
Waseda University plans to set up a research center, tentatively named "Murakami Library," home for the writer's lifetime work and a base for his fans around the world, according to Waseda University President Kaoru Kamata, in the Kyodo News report.
A prolific and respected novelist, Murakami debuted in 1979 with "Hear the Wind Sing" and rose to international fame with "Norwegian Wood" in 1987.
He has also translated major American literature, including "The Catcher in the Rye" by J.D. Salinger into Japanese. He is also known as a music aficionado and an avid record collector. He opened a jazz café with his wife in Tokyo in 1974, a year before he graduated.
The 69-year-old writer said he wants to organize a concert that will feature music from his collection of more than 20,000 vinyl records.
He has won numerous literary prizes, including the Franz Kafka Prize in 2006 and the Hans Christian Andersen Literature Award in 2016.