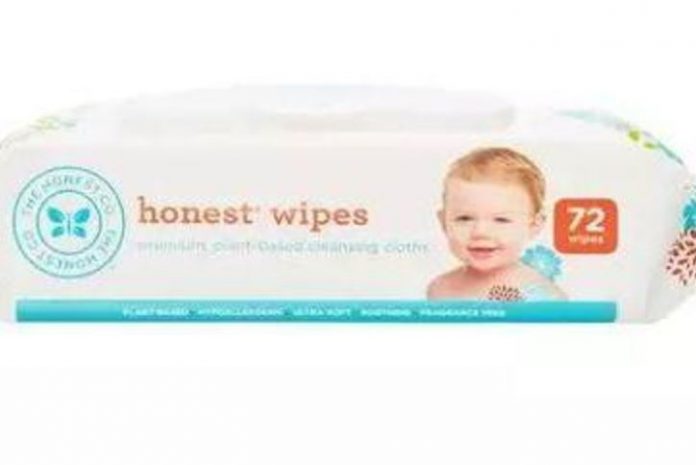 May 14 (UPI) — The Honest Company, which was co-founded by actress Jessica Alba and sells non-toxic household products, is voluntarily recalling baby wipes because of possible mold.
"We believe the affected product is not likely to cause adverse health consequences, however, impacted wipes do have a spotted discoloration and the aesthetics are unacceptable," the company said in a release. "Out of an abundance of caution, The Honest Company has decided to voluntarily recall certain lots of this product."
The wipes are included in packages of 10, 72, 288, 576 and part of Honest Diaper Cakes, Baby Basics Gift Set and Baby Arrival Gift Set. No other products are affected in the recall.
Consumers are asked to enter a lot number in the search field on the website to see whether the product is affected.
Consumers with questions may call 888-862-8818 from 5 a.m. to 5 p.m. PDT, Monday through Friday.
The company began business in 2011 and now has headquarters in Playa Vista, a neighborhood in west Los Angeles.
The company had $170 million in 2014 sales and was valued at $1.7 billion as of August 2015, according to the Wall Street Journal.
"If you look up 'honest' in the Merriam-Webster dictionary, the words you'll find in the definition outline our beliefs and intentions," the company said on its website. "They are: 1) free from fraud or deception, truth; 2) genuine, real; 3) respectable, praiseworthy."