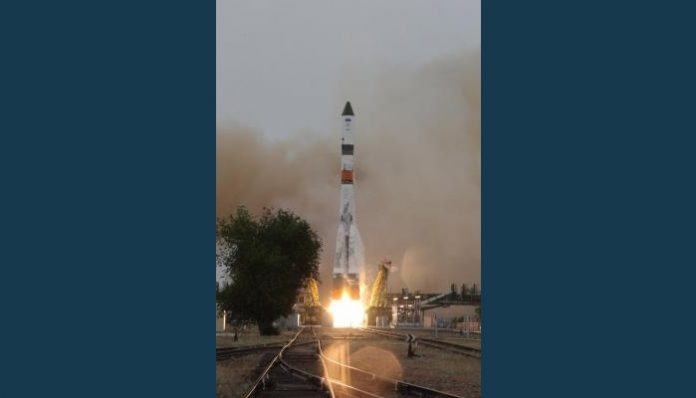 June 16 (UPI) — A Kazakh truck driver died in a fire started by the Russian-operated launch of the Progress МS-06 cargo spacecraft, generating outrage in Kazakhstan.
The Roscomos Space Corporation operator said the Soyuz-2.1a rocket successfully lifted off from Kazakhstan's Baikonur Cosmodrome on Wednesday to send the Progress MS-06 craft to the International Space Station.
The driver of a truck died while extinguishing a fire that started during the drop zone stages of the rocket. The truck driver worked for Russia's NPO Mashinostroyeniya rocket design bureau.
Roscomos said the NPO Mashinostroyeniya oversees maintenance of the drop zones.
"The fire engulfed the Kamaz vehicle after a particularly strong gust of wind," Roscomos said in a report obtained by Russia's state-run Tass news agency.
Kazakh outlets reported the fire started about 375 miles from the launch site. Some Kazakh social media users have criticized Kazakh and Russian authorities over the incident.
Kazakhs also criticize the Baikonur Cosmodrome because of its location in central Kazakhstan; anything falling back to Earth due to rocket launches would likely land in Kazakhstan.
"Russia is launching its rockets and our people are running around in their own land and putting out fires. It is ridiculous," one user said, BBC News reported.
"It would be better if the rocket had fallen on the Kremlin," another social media user said.