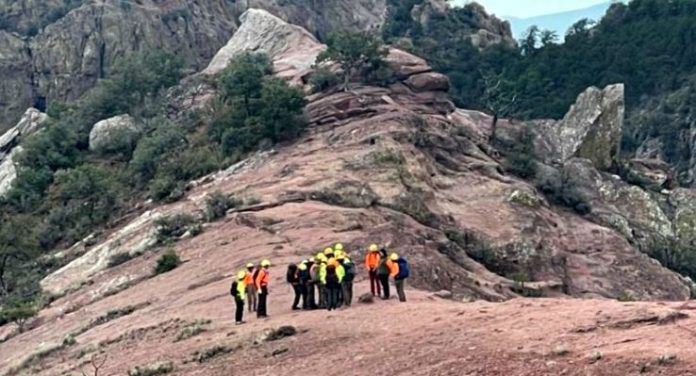 Nov. 18 (UPI) — A missing hiker has been found alive in Big Bend National Park in Texas and was transported to a local hospital for care, rescue officials confirmed Friday.
Christy Perry, 25, had been missing since Nov. 9 and was found awake and was able to speak with rescue crews when she was located a quarter mile below the summit of the park's Lost Mine Trail Friday morning, the National Park Service said in a statement.
Searchers from the National Park Service, U.S. Border Patrol, Los Diablos Fire Fire Crew, Texas Parks and Wildlife, U.S. Customs and Border Protection, and Texas Department of Public Safety were involved in the operation, including a pair of helicopters.
The trail was closed to allow searchers full access but has since re-opened.
Perry was last seen when she departed for the hike on Nov. 9 but the search did not begin until six days laters after she failed to report in for a scheduled check and became overdue to finish.
"Our highly skilled team, in collaboration with outside law enforcement, has located and safely rescued the missing hiker," the park said in a post on Facebook.
"She is currently under medical care and being transported to a hospital in Odessa, Texas. We thank all involved parties, including our dedicated search and rescue team, partnering law enforcement agencies, and the local community for their unwavering support throughout the operation."
Officials did not update Perry's condition further.
Located in southwest Texas, the park is home to the entire Chisos mountain range and a large area of the Chihuahuan Desert. It covers a total area of 1,251.7 square miles.
The park is named for a large curved section of the state's Rio Grande river running through it. Steep limestone cliffs along the Santa Elena Canyon can make it a dangerous spot for hikers, as can the intimidating heat and cold.
A stepfather and his stepson died this past June while hiking along the park's Marufo Vega Trail. Temperatures at the time reached 119 degrees.
The stepson became ill as the temperature climbed and the father died when his jeep crashed over an embankment while driving to get help.
Another man died while hiking the same trail in 2019.