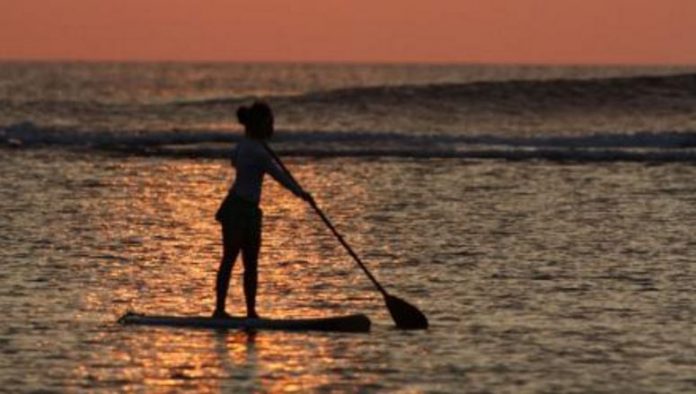 HONOLULU, Aug. 26 (UPI) — President Barack Obama will expand the country's largest contiguous fully protected conservation area to create the world's largest marine protected area in Hawaii, covering 582,578 square miles of land and sea, the White House said.
The designation Friday will more than quadruple Papahānaumokuākea Marine National Monument to protect coral reefs, deep sea marine habitats and ecological resources in the waters off the northwest Hawaiian Islands. Papahanaumokuakea was established more than a decade ago under President George W. Bush.
"The expansion provides critical protections for more than 7,000 marine species, including whales and sea turtles listed under the Endangered Species Act and the longest-living marine species in the world — black coral, which have been found to live longer than 4,500 years," the White House said.
"Additionally, as ocean acidification, warming and other impacts of climate change threaten marine ecosystems, expanding the monument will improve ocean resilience, help the region's distinct physical and biological resources adapt, and create a natural laboratory that will allow scientists to monitor and explore the impacts of climate change on these fragile ecosystems."
The designation means all commercial activities, including commercial fishing and mineral extraction are prohibited within the boundaries of the monument. Recreational fishing, scientific research, and the removal of fish and other resources for Native Hawaiian cultural practices will be allowed in the expansion area by permit.
Sen. Brian Schatz, D-Hawaii, who proposed the expansion, praised the designation as a win for the state and the environment.
"This is one of the most important actions an American president has ever taken for the health of the oceans," he said. "Expanding Papahanaumokuakea will replenish stocks of 'ahi, promote biodiversity, fight climate change, and give a greater voice to Native Hawaiians in managing this resource. President Obama's declaration is only the beginning. To create continued success, we will need to follow through with management, research, educational opportunities, and enforcement."
In his years in office, Obama has established more than 22 national monuments and expanded others to set aside more than 265 million acres of land and water. Obama has been criticized for using his administrative authorities under the Antiquities Act, which allows the president to declare a national monument without congressional approval.